GRAMMY Nominee David Leonard, Formerly of All Sons & Daughters and Jackson Waters, to Release First Solo Project, The Wait, March 15
The Wait Pre-Order Available Now with 4 Immediate Song Downloads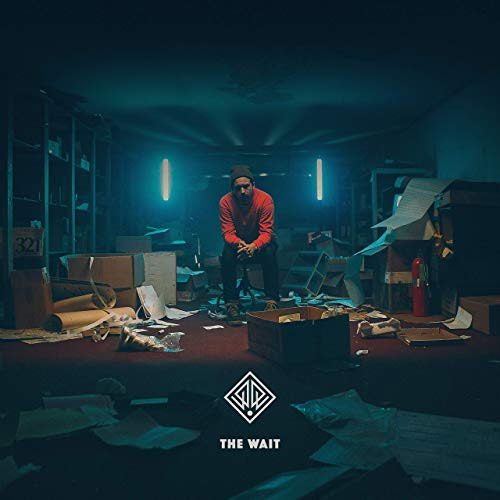 NEWS SOURCE: Integrity Music
January 4, 2019
David Leonard, formerly one-half of the GRAMMY Award nominated duo All Sons & Daughters and a former touring member of acclaimed band NEEDTOBREATHE, releases his first solo album March 15 with The Wait.
Using audio and video mediums set against a backdrop of alternative pop, The Wait (Integrity Music) tells Leonard's story of wrestling through heartache, depression, confusion and redemption with his family and with God. At its heart, The Wait is a pilgrim's tale, filled with all the joy, fear and hope expected on this side of Heaven. And though mined from Leonard's own journey, the themes are universal.
I am a prodigal, and I am a runaway… but I am a child of God – "Wanderer"
Leonard borrows from lyrics within two songs and from the ethos of the whole 13-track album for the title as the concept of "waiting" is examined from the perspective of the pilgrim and the God who keeps calling him home.
I am reminded from where You have brought me / And where You have placed me for today /
I won't forget that Your hand will hold me / Your love sustains me through the wait – "I Will Wait"
Leonard produced The Wait with Brad King and Seth Talley for The Creak Music, a production studio and independent label based in Franklin, Tennessee and co-owned by the trio. The Wait is available now for pre-sale with the immediate download of tracks "Wanderer," "By My Side," "Signs Of Life" and new radio single, "Threads."
An Arkansas native and Franklin resident, David Leonard has been playing, singing, writing and producing music since high school. In addition to his former recording and touring work with bands Jackson Waters, NEEDTOBREATHE and All Sons & Daughters, Leonard is an acclaimed songwriter who has contributed modern worship standards sung by churches around the globe. These include "Great Are You Lord," "All The Poor And Powerless," "Christ Be All Around" and "God Who Moves The Mountains." His production credits with The Creak Music include All Sons & Daughters, NEEDTOBREATHE, Jaci Velasquez, Brandon Heath and Ben & Noelle Kilgore.
Integrity Music is part of the David C Cook family, a nonprofit global resource provider serving the Church with life-transforming materials. With offices in Nashville, Tennessee (US) and Eastbourne, East Sussex (UK), Integrity is committed to taking songs of substance to the local church and its leaders around the world. Integrity publishes many of the top songs in the Church, including "Great Are You Lord," "Revelation Song," "Open The Eyes Of My Heart," "In Christ Alone," "10,000 Reasons," "Here I Am To Worship," "The Lion And The Lamb," "Great I Am," and "We Believe," among others. Additional information is available at www.integritymusic.com.
###
For more info on David Leonard, visit the JFH Artists Database.
For more info on All Sons & Daughters, visit the JFH Artists Database.
For more info on Jackson Waters, visit the JFH Artists Database.