JONNY DIAZ SHARES "BROKEN PEOPLE" LYRIC VIDEO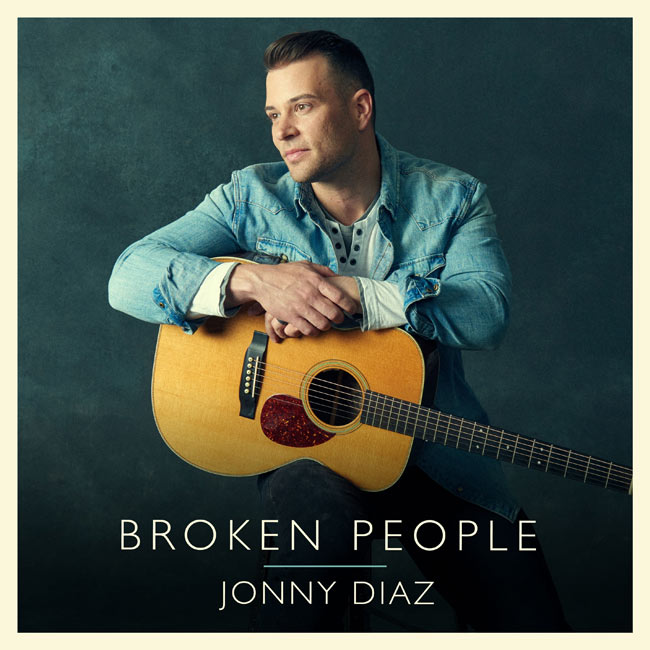 NEWS SOURCE: Centricity Music
February 1, 2019
February 1, 2019... Centricity Music artist Jonny Diaz releases a
new lyric video
today for his latest radio single "Broken People." Written by Diaz with Jeff Pardo and Tony Wood, the heartfelt, mid-tempo track comes from his 2018 EP
Sweetness & Sorrow
.
Diaz describes the vulnerable honesty behind the tune:
"Just like everybody, I am filled with brokenness and inadequacies all over the place. And in the past, I've really had two responses to those things. I've either run away in shame and tried to hide them from God. Or I've tried to puff myself up and look like 'I'm not that bad, at least compared to that guy.' But I'm learning that there is another response, a healthier, better response. And that is to see our inadequacies as an opportunity for intimacy with God. See, if we turn to Him we realize that where we are broken, He crates wholeness, and where we lack, He is the fullness. So let's take our brokenness and bring it straight to the Lord."
To keep up with all of Jonny's music, visit his
website
.
###
For more info on Jonny Diaz, visit the JFH Artists Database.