Bethel Music Signs Georgia-Based Singer, Songwriter Dante Bowe Following Deep Roots With Collective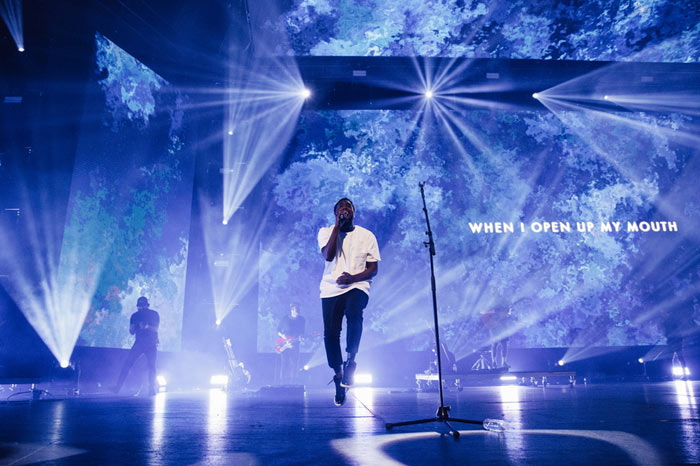 NEWS SOURCE: The Media Collective
July 23, 2019
Nashville, Tenn. (July 23, 2019) – GRAMMY® nominated Bethel Music is continuing to add to their adept collective of worship leaders and songwriters with the addition of Dante Bowe. The roots of Bowe's relationship with the Bethel Music family run deep with previous collaborations like "Glorious Day" and touring with the group including the recent Heaven Come Conference at Los Angeles' Microsoft Theater. He counts names like Bill Johnson, Kris Vallotton, Brian & Jenn Johnson and more of the Bethel Music community as voices of inspiration in who he is as person as well as a worship leader.

"I want to see cultures, generations and denominations unite through a worship movement," shares Bowe. "This next season is more than bridging gaps it's about completely merging them, removing all boundaries and boxes. I believe it's going to come from raising the level of authenticity in our worship. This generation is full of worship leaders who have a real conviction behind the words they're singing. And as a result, their audience believes it."
GRAMMY® nominee Travis Greene recently united with Bowe for the victorious single, "The Giant Is Dead." The North Carolina born singer, songwriter is currently based an hour outside of Atlanta. He has previously teamed up with Tasha Cobbs Leonard, Vashawn Mitchell, Housefires among others and released an independent project in 2017. Bowe's touring has extended the U.S. including treks in Philippines, Germany, Israel, and across Europe and South America.
About Bethel Music:
Bethel Music is a worship ministry that formed as an organic extension of Bethel Church in Redding, CA. In less than 10 years, Bethel Music has grown from being a local church music ministry to becoming a global outreach featuring a cadre of songwriters and worship leaders, with both online and on-campus worship schools. The Bethel Music Artist Collective includes Brian and Jenn Johnson, Amanda Lindsey Cook, Jonathan David and Melissa Helser, Hunter GK Thompson, Paul and Hannah McClure, Kalley Heiligenthal, Josh Baldwin, Cory Asbury, Kristene DiMarco, Sean Feucht, Emmy Rose, Bethany Wohrle, Brandon Lake and Dante Bowe. Together these artists have seven acclaimed albums that all went to the top of Billboard's Top Christian Albums chart, in addition to a GRAMMY® nomination, seven GMA Dove Awards and a GMA Covenant Award. Bethel Music's multi-artist double-disc live recording Have It All (2016) hit No. 1 on the overall iTunes Albums chart and No. 6 on Billboard's Top Albums chart, becoming Bethel Music's highest retail debut on the charts ever proceeded by Starlight, Bethel Music's first full-length album recorded live on tour, and among their latest to top the chart. Victory, their awaited latest, is available now.
The heart of Bethel Music is to be a steward of the worship being created and released at Bethel Church, making it a resource available to the world. In addition to thousands of people that attend Bethel's weekly worship services, another 350,000 plus people subscribe to the online stream of the services at
www.bethel.tv
. WorshipU, Bethel Music's online school of worship, features ongoing training programs underneath seasoned instructors, with tracks including worship leader, songwriter, sound engineer, team essentials, producing a song and worship fundamentals, available at
www.worshipu.com
. More about Bethel Music can be found at
www.bethelmusic.com
.
###