RAPTURE READY PRODUCTIONS DROPS COLLABORATION PROJECT 'NEW MECCA' FROM LEAGUE OF THEIR OWN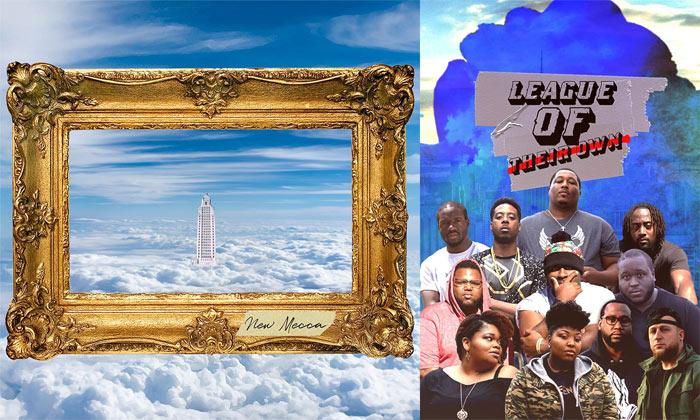 NEWS SOURCE: Five Twenty Collective
December 31, 2019
Baton Rouge, LA - Independent Christian Hip Hop (CHH) label, Rapture Ready Productions, announces the release of the collaborative project 'New Mecca' on December 31, 2019.
Available across digital outlets, 'New Mecca' features a collection of artists known as League of Their Own (LOTO), consisting of Rapture Ready Productions artists. LOTO includes JDun, JayKnight, Hisname, Parker, GIV, Black, King Trally, Ewell Netter, Qween, BRM, and Po3tic Goddess.
"It is time to change the narrative of our culture and even the CHH genre," explained Rapture Ready CEO JDun. "The LOTO gang is on a mission with our new collab album to let the world know we are here. We are setting a new standard in our industry!"
With a variety of production,including DreamBigBeats, as well as mixing & mastering by LOTO's own JayKnight, 'New Mecca' is set to bring the mission of Rapture Ready Productions to the forefront of the CHH genre. It will showcase why this family of creatives are truly in a League of Their Own.
For the most up to date information from Rapture Ready Productions, League of Their Own, and the 'New Mecca' project - follow across social media: Twitter | Instagram | Facebook

Project Details:
Title - New Mecca
Artist - League of Their Own/Rapture Ready Productions
Release Date - December 31, 2019
Production - DreamBigBeats, Cash Money AP, Woet Beats, Yo! Tom Did This, DeeJayQuality, & Jee Juh Productions
Engineering - JayKnight, Morning Music Movement
Spotify: https://open.spotify.com/album/5b08VQeEc4WP5UOdWpnJ5A?si=3oso19_dSC26FAieGHx1Tw
About League of Their Own
God said many are called but few are chosen! We are of the few! We are LOTO! Artists who band together as one moving force against the darkness of this world. Every song, every rhyme, and every lyric is dedicated to bringing the kingdom of God back into focus! LOTO is more than just a name we go by, but a statement we live by! We are in our own league! A League Of Their Own!
###