KIDS Releases New Album Lost Cities via Tooth and Nail Records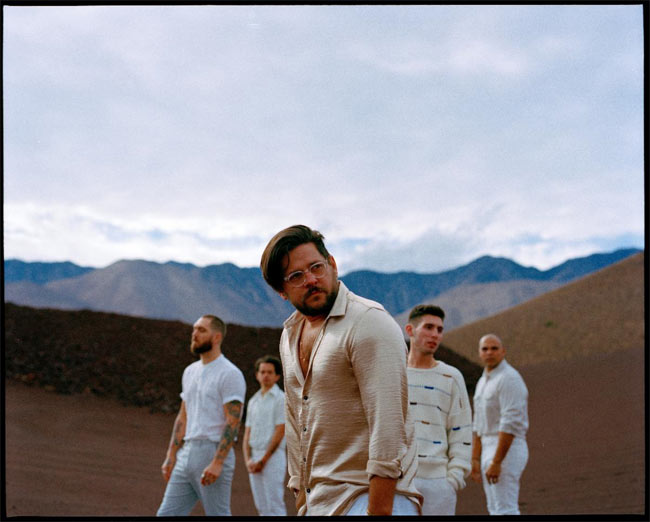 NEWS SOURCE: Big Picture Media
August 4, 2020
Ft. Lauderdale, Florida - August 4, 2020 -
Alt/indie-rock group
KIDS
are exclusively premiering the music video for their song "
Dry Bones
" today via
FLOOD Magazine
! Give it a watch
here
(or below).
"Dry Bones" comes off of the band's full-length,
Lost Cities
, that was released on Friday via Tooth & Nail Records. Fans can spin the album now
here
. On the track/video, the band shares,
"'Dry Bones' is a song about resistance, the internal conflict we face as a result, and the antidote we use to overcome it. When we were writing the treatment for the music video we wanted our protagonist to be plagued with this sentiment. Typically in life we aren't given a forewarning prior to being whirled into a downward spiral of anxiety or depression. We just find ourselves there, and it can seem like we are playing the lead in our own sci-fi epic to overcome it."
KIDS is an alt indie rock band from Ft. Lauderdale, Florida. Its members Matthew Barrios, Joshua Diaz, Christian Gonzalez, Josiah Sampson and Andrew Woomer are unified by one simple motive: stay true to yourself. There's a Picasso quote "All children are artists; the problem is how to remain an artist once he grows up," They use to fuel that motive; it's a reminder to always be anchored in authenticity. First artists, then storytellers, KIDS uses cinematic instrumentation as a vehicle for their storytelling. Sweeping soundscapes and epic brass sections play to their eager and animated nature while showcasing their sophisticated musicianship. A self-expressed band of "sadboys," KIDS sings songs of love and loss through a lens of escape and imagination. Since their conception in 2012, KIDS released a full-length record in 2015 and just released their sophomore project via Tooth & Nail Records in July 2020.
Lost Cities Track Listing:
01. Arrival
02. Stay
03. Dry Bones
04. Visitors
05. The Mourn
06. Ruins
07. Not Enough
08. All Smoke, No Fire
09. Pale Horse
10. SOS
11. Möthership
12. Departure
For More Information:
###