RAPTURE READY PRODUCTIONS SIGNS PHENOMENAL WORSHIP LEADER & PSALMIST SHIKA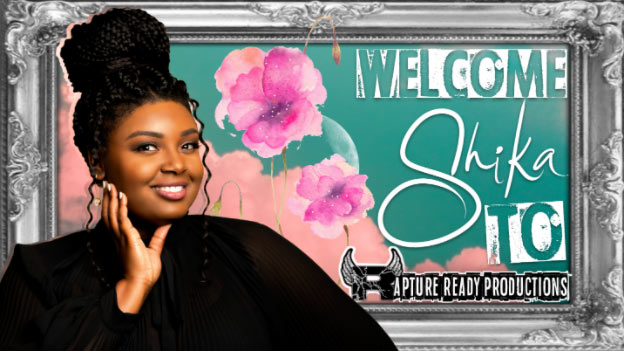 NEWS SOURCE: FiveTwenty Collective
August 14, 2020
Baton Rouge, LA - Since the day Rapture Ready Productions started, it has always been known primarily as a Christian Hip Hop Label. God began to add to the team some amazingly anointed individuals that express themselves differently. 2020 has been a landmark year for RRP and today is another big step for the label in the areas of diversification and growth.
Even though Shika will be RRP's first female worship leader added to the team, Shika is not a newcomer to the gospel industry. She is still one half of the internationally known gospel duo Faith Squared that have traveled and ministered all across the world. Shika also has and continues to lead worship at numerous ministries in Baton Rouge, Louisiana and the surrounding areas.
"This is another very strategic and pivotal shift here at RRP as we are continuing our efforts to show the world that the label can do a lot more than just rap," CEO JDun says. "Shika brings with her years of experience in the Gospel industry with a humbleness and hunger to reach even greater heights than she has before."
"I'm thankful and grateful for the opportunity to be a part of this ministry machine called Rapture Ready Productions," says Shika. "I'm looking forward to shining brightly with the light of Christ in this dark world and leaving my mark on the Christian music space!"
Follow Shika: Twitter | Instagram | Facebook

About Shika:
Those who love stories of overcoming, perseverance, and resilience would be great admirers of the story of Shika. With every lyric, Shika takes us into candid moments of her life's journey that shows the power of the Almighty God.
From the very beginning, Shika was groomed to sing the praises of God. Walking into adulthood, she accepted the calling on her life to spread the gospel via song and formed the Gospel duo, Faith Squared, with her biological sister. For four years, Shika toured nationally and internationally ministering at numerous festivals, concerts, conferences, and outreaches. Also, she has shared multiple stages with several nationally acclaimed Gospel artists, all while faithfully serving churches every Sunday in the Baton Rouge area.
As events occurred in Shika's life that altered the trajectory she made for herself, God used those same events to get her back on track. This worship leader is on the journey with Rapture Ready Productions to take the gift God has given her to the next level in ministry. Shika will encourage you to "keep it moving" with God through all of life's obstacles.
###