Elias Dummer releases The Rest, Vol. 1 EP Today
Album and songs hit iTunes charts in USA, Canada, Australia, Germany, more.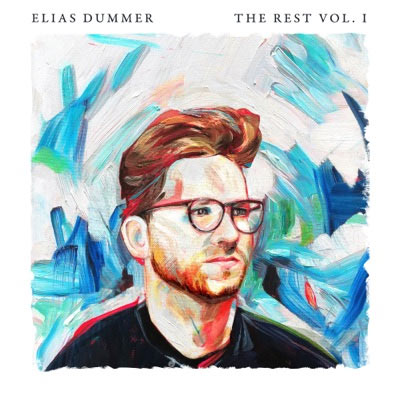 NEWS SOURCE: Elias Dummer
August 21, 2020
Nashville, TN (August 21st 2020) -- Elias Dummer, the worship Leader and former frontman in The City harmonic, released "The Rest, Vol. 1" today.
This B-sides EP debuted today at #21 on the Christian & Gospel iTunes charts in the U.S., with singles from the EP having already appeared on the iTunes charts in over a dozen countries, including Canada, Germany, France, and Australia. "Enough", the breakout single from his debut LP, spent over six months on the Billboard charts in 2019.

"With "The Work Vol. 1", I knew I wanted to focus on songs we'd sing together," shares Elias. "With few exceptions, it was made up of songs my own church sang with gusto. But that left me with songs that didn't fit, but I loved just as much. Songs that were even more likely to make me crank it up and dance or sing out for Jesus in a different way." ?
?"This EP is a collection of these songs that I LOVE but didn't quite fit there. Maybe that's why I like it so much! ?I hope they mean just as much to you as they do to me."
"The Rest, Vol. 1" has already been making waves, with the first single "Echoing Holy" now in its 9th week in the Top 20 at radio in Canada and songs appearing on over 1,800 playlists on Spotify alone.
"The Rest Vol. 1" is available on Spotify, iTunes, Apple Music, Amazon Unlimited, Youtube, and more. For more information about Elias Dummer, including upcoming music releases, visit www.eliasdummer.com.
Website | Facebook | Instagram | Youtube | Spotify | Apple Music
###
For more info on Elias Dummer, visit the JFH Artists Database.