SING! GLOBAL MUSIC CONFERENCE HOSTED BY KEITH AND KRISTYN GETTY KICKS OFF ON AUGUST 30, 2020 AS THOUSANDS ACROSS THE WORLD TUNE IN AND PARTICIPATE
THE FIRST-TIME VIRTUAL CONFERENCE IS THE LARGEST CONFERENCE OF ITS KIND AND WILL FEATURE MANY AWARD-WINNING ARTISTS, SPEAKERS AND MUCH MORE

FESTIVAL STYLE PERFORMANCES FROM THE FAMED GRAND OLE OPRY STAGE
https://gettymusicworshipconference.com/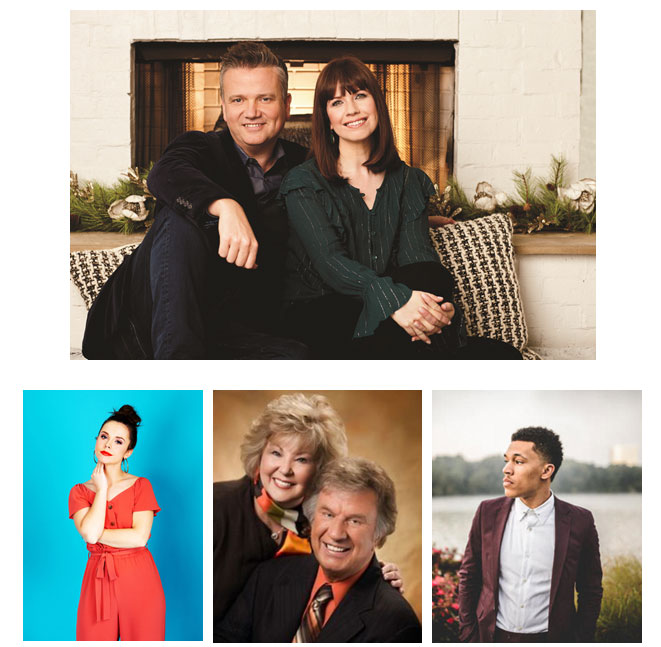 NEWS SOURCE: Wortman Works August 27, 2020

WHAT: GETTY MUSIC ANNOUNCES FIRST EVER SIX CONTINENT WORSHIP EVENT- SING! GLOBAL GETTY MUSIC WORSHIP CONFERENCE

WHO: Preeminent Modern Hymn writers, Keith and Kristen Getty Have Previously Hosted Sold Out Conferences in Nashville, TN

Featuring:

Keith and Kristyn Getty
African Children's Choir
Bill and Gloria Gaither
Sierra Hull
Michael W. Smith
Matt Papa
Stephen Curtis Chapman
Trip Lee
John Lennox

Full list of speakers/artists: https://gettymusicworshipconference.com/speakers/

WHEN: August 30- September 2, 2020 (online))

Schedule of events: https://gettymusicworshipconference.com/schedule/

WHAT TO EXPECT:
Music worship each day led b Keith and Kristyn Getty, band and special guests from the Grand Ole Opry House
Four nights of plenary sessions with 50+ breakouts available or 90 days
Online music festival experience with concerts each evening
Daily live Q&A with the Gettys and other guests
Global sing experience
And much, much more
The Sing! Global conference has become one of the most popular worship events in America in recent years and organizers have spent the last few months planning how to expand this event to inspire a global audience with theological and artistic excellence. Sing! Global conference will feature worship sessions lead by celebrated musicians from six continents and the Getty's believe it has the potential to reach tens of thousands of individuals and families who may never have been able to attend the Nashville event in person.

Keith Getty OBE says, "I'm not sure we have ever had such anticipation for an event as we have for this year's Sing! Global conference. I think we will look back in 30 years at this moment in history as one of the most unique opportunities to sing of the beauty and riches of our Lord and cry out together as part of His global church."

Kristyn Getty adds, "As we have shared in the same global crisis of 2020 we are more mindful of one another as God's Church all over the world. We want to embrace this particular moment, using every facility of technology and innovation available to us to more greatly illuminate the gospel hope we sing and share in, the hope we proclaim to every corner of the world."
About Keith & Kristyn Getty
Keith and Kristyn Getty are pre-eminent modern hymn writers in the world today with Keith being the first Church Musician of the modern era to be awarded the OBE from Queen Elizabeth II, for services to music and hymn writing. Their hymns such as "In Christ Alone", written with Stuart Townend, uniquely cross musical genres and teach Christian doctrine. As ambassadors of hymn writing, they have performed for presidents, prime ministers, their annual national hymn tour, and Christmas tour including sell-out concerts each year at Kennedy Center and Carnegie Hall.

Since founding Getty Music, it has expanded to include a publishing company of modern hymn writers, record label, touring company, an online learning company, foundation, and inspired by their first book, the Sing! Conference & Festival which welcomes over 15,000 people to Nashville every year. Keith & Kristyn live between Nashville and Northern Ireland with their four daughters.
For more information, please visit www.GettyMusic.com
###