AWARD-WINNING HIP-HOP ARTIST KB BARES INNER SELF ON UPCOMING ALBUM HIS GLORY ALONE; PRE-ORDERS AVAILABLE NOW
NEW SINGLE "LIL' BOY" OUT NOW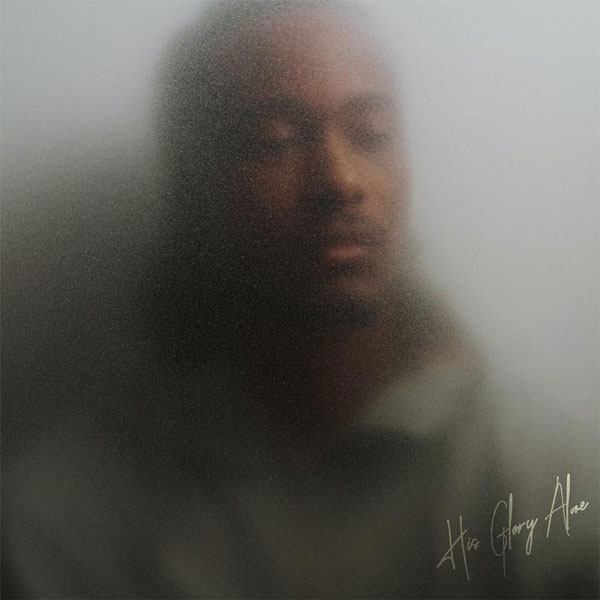 NEWS SOURCE: PFA Media
August 28, 2020
Nashville, TENN. - Chart topping, award winning hip-hop artist KB today announces his fourth album, His Glory Alone, out everywhere on September 25
th
. The upcoming release contains some of the rapper's most raw and uninhibited work to date, displaying unfiltered emotion regarding the anguish of racial injustice, and dealing with experiences of systemic racism as a family man. His Glory Alone is available for
pre-order now
.
His Glory Alone takes the listener through complex themes that comprise of KB's makeup. Growing up on a military base and finding trouble everywhere he went, KB overcame the struggles of not only growing up in a disadvantaged area, but the obstacles that came based on the color of his skin. On his introspective new album, KB gives a first-hand perspective on what it means to be a person of color, which includes him witnessing a friend trying to "scrub the black off her skin," as he describes so vividly. Guided by faith with a clear interest in supporting those less fortunate, KB is a man with a message.
To coincide with the announcement, KB has released the upcoming album's third single titled "Lil' Boy," which is available upon pre-order of the album. Against the backdrop of his hometown St. Petersburg, Florida, KB uses his own experiences to punctuate a cautionary tale on childish behavior, and what it means to grow from those instances of immaturity. Listen to "Lil' Boy"
here
.
The hip hop artist and entrepreneur celebrated his fifth Dove Award nomination earlier this month, as his anthemic single "Armies" was nominated for Rap / Hip Hop Recorded Song of the Year. In 2018, KB took home the honors for Rap / Hip Hop Album of the Year for his third album Today We Rebel. In addition to music, KB has stepped into the role of creative visionary for his clothing business
Native Supply
, and as host and co-producer for the faith and culture podcast
Southside Rabbi
.
His Glory Alone Tracklist
Let It Reign
Lil' Boy
10K
This Is Life
Armies
Masterpiece
Libre (ft. Tommy Royale)
Yes Song
Dark Skin (ft. Black Violin)
We Right Here
Loyal Til The End
The Name (ft. Koryn Hawthorne)
Sí lo hare (ft. Blanca & Musiko)
For more information on KB, visit
###
For more info on KB, visit the JFH Artists Database.