Land of Color Releases New Single "Warriors," Encouraging Others to Lead Like Jesus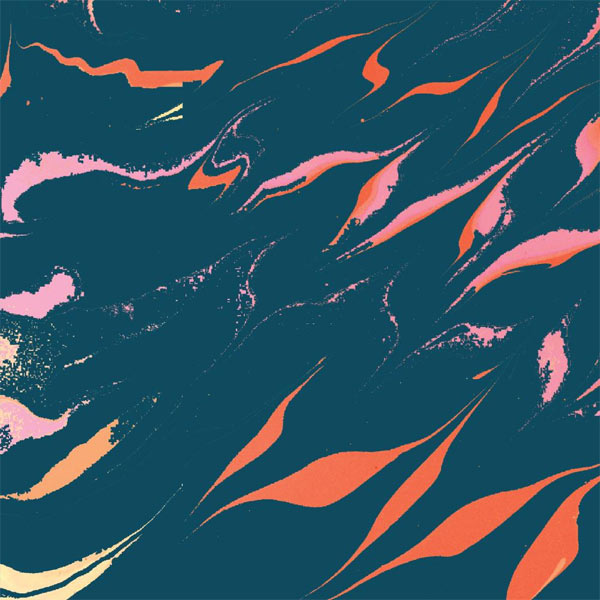 NEWS SOURCE: Marketing with Wisdom
February 12, 2021
Nashville, TN (February 12, 2021) - - Land of Color announces the release of their newest single, "Warriors." Written by Thomas Ewing, Gary Rea, Mike Donehey and Jeff Owen and produced by Geoff Duncan and Land of Color, "Warriors" marks their first release in 2021 ahead of a full album releasing later this year.

South Africa native Gary Rea and Colorado-born Thomas Ewing were both worship leaders and solo artists who felt like the Lord brought them together to create something unique, something greater than the sum of the parts. Their different cultural and musical backgrounds have resulted in a unique sound that is a blend of African rhythms, singable melodies and tight harmonies. Audiences all over have fallen in love with their unique sound and laid back vibe.

From those humble beginnings of two worship leaders and friends writing songs together, Land of Color burst onto the scene in 2018 when they were discovered by Tenth Avenue North and Sony/Provident. They quickly signed their first record deal with Remade Records (Tenth Avenue's imprint label) and it was off to the races. They toured extensively in 2018 and 2019 as a support act to Tenth Avenue North, Rend Collective, Zach Williams, Unspoken and others. They were also invited to play at most of the major festivals around the country including Spirit West Coast, Fish Fest, Creation Fest, Kingdom Bound, Joyful Noise and more.

Their newest single, "Warriors" is not about being a "warrior" at all. If we want to follow Jesus we need to learn how to serve others and lay our lives down for them like He did. He has shown us a new way to fight, by being humble and by loving others the way He has loved us, unconditionally! This song is a good reminder that we don't have to have it "all together" to be effective for God's Kingdom. Gary Rea said, "We don't have to portray this image that we have it all together. It's Jesus that has it all together, not us. In our brokenness and weakness, we can point to Jesus."

"Land of Color offers just what their name implies: music that paints the sadly often stagnant CCM landscape with a bold, vibrant palette that brings a sense of refreshed wonder and joy," said Chris Llewellyn, of Rend Collective. "The new single, 'Warriors' is a brilliant example of drawing together brand new sounds in a way that feels at once totally accessible and feels good to the casual listener; while also raising a smile from the forward-thinking, cutting edge music critic."

This is a song that Thomas and Gary have had for quite a while. They started writing it but invited Mike Donehey and Jeff Owen — both members of Tenth Avenue North — to help them finish it.

"I cannot think of a more relevant message for today's audience," said Mike Donehey. "The way we fight in the Kingdom is upside down. We fight on our knees. God's warriors are the peacemakers. What an incredible song and reminder for us all."

Jeff Owen said, "If you haven't heard of Land of Color, they are a band with an honest and unique voice. 'Warriors' brings out their sincerity not only in sound but in the message. A genuine song like this is sure to find its way."

Land of Color feels like it's a very proper time to release this song; in our current times, there's a need for a movement and a change in the culture. Instead of being militant and forceful, we can follow Jesus' example of leadership and lead through love, kindness, forgiveness and humility. They're excited to be putting "Warriors" out in the world and have it be part of Land of Color's mission statement and vision for how they want to walk out their relationship with the Lord and with other people. They believe that serving, loving and listening is a pretty effective way to make a difference.

Additional information about Land of Color can be found on the Land of Color Website. You can stream or download their single on all major music platforms here.
About Land of Color: Thomas Ewing and Gary Rea are two friends who grew up on opposite ends of the earth. Gary was born and raised in South Africa and Thomas is from Colorado. In 2015, they met at a retreat in the mountains of Montana and have been close friends and writing songs together ever since. Land of Color was birthed out of community — in the early days of their friendship, it was during family gatherings that they would grab their guitars and start writing songs. Thomas said, "The songs came quickly and easily and they were simply an overflow of what the Lord was doing in our lives individually and as a community." In 2016, they decided to record an album of the songs they had been writing under the name HOLY MNTN and before long they were getting invites from all over the country to perform their music. In 2018, they changed their name to Land of Color and signed a record deal with Remade Records, an imprint label under Sony/Provident.
###