LAKEWOOD MUSIC RELEASES NEW SINGLE FEATURING KIM WALKER-SMITH

"IN THE NAME" DEBUTS EVERYWHERE TODAY
Lakewood Partners with Re:Think/Capitol CMG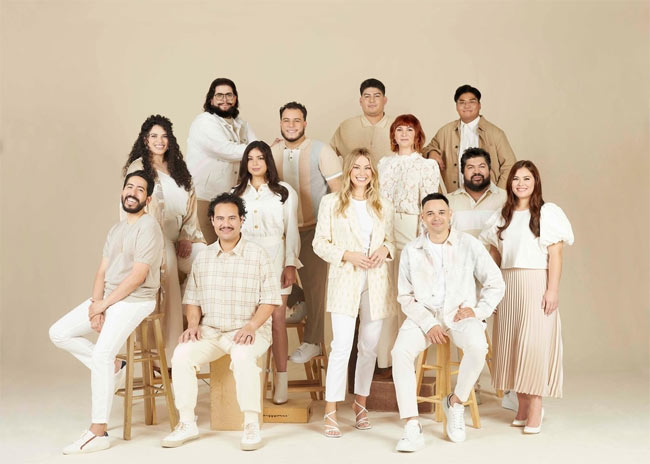 NEWS SOURCE: Maximum Artist Group
June 25, 2021
Houston, TX (June 25, 2021) -- Today, Lakewood Music, the music team at the Houston-based 50,000-member church pastored by Joel Osteen, makes its debut under a new multi-year distribution and publishing administration agreement with Re:Think/Capitol CMG (a Universal Music Group company). "In the Name" (featuring Kim Walker-Smith) is now available on all digital streaming platforms. A Spanish version of the single, "En Tu Nombre," is also available. The first full-length album under the freshly minted deal, Whatever May Come, releases August 27, 2021.
"We are all so excited about this new album and this new partnership," stated Joel Osteen. "At Lakewood, our message has always been to uplift, encourage, and bring hope to people. I believe 'In The Name' will move and inspire everyone who hears it."
"Lakewood Music has a tremendous reach and legacy," says Brad O'Donnell, Co-President of Capitol CMG. "Our teams at Re:Think and WorshipTogether are excited to partner with them to impact the world through music together."
Lakewood Music is supporting the new single with a lyric video (also available today) and an official music video, releasing July 16. A live video performance of the Spanish version releases July 23. "In the Name" impacts Christian radio stations across the country on July 16.
Marketing for the album includes substantial radio promotion, a behind-the-scenes making-of video, and direct-marketing to Lakewood's extensive database. Subsequent singles will be released to streaming platforms leading into the August album launch. These include: "I've Got a Fire," featuring 8-time GRAMMY® nominee Tauren Wells (July 16), "Unrivaled," including audio format and a live performance video (both on August 6) and "It's Happening Now" (on August 27 simultaneous with the album). Additionally, Alexandra Osteen and Tauren Wells will represent Lakewood Music as panelists at the upcoming Worship Together Conference in Franklin, TN in late July.

ABOUT LAKEWOOD MUSIC
Lakewood Music is the sound of one church with many harmonies in one voice. In the heart of America's most diverse city, at Lakewood Church you'll find a true representation of the kaleidoscope that is Houston. Known throughout the world as a model for amity and diversity, the Lakewood Church congregation is multi-generational and multi-ethnic with members from dozens of nations across the globe. And, in a time when many things are divisive, Lakewood Music represents the unified Kingdom of God—in all of its unique styles, ethnicities, colors, and expressions. Each week, Lakewood Music reaches thousands of people in Houston and surrounding areas, impacting the surrounding community through its outreach programs. Add to this the church's television broadcast and social media reach, and the result is over 200 million households worldwide experience the message of hope Lakewood Music has been called to share.
To learn more about Lakewood Music, please visit
###