JABARI JOHNSON'S EARNS FIRST BILLBOARD #1 SINGLE, "FIXED FIGHT"
Purchase & Stream "Fixed Fight" Now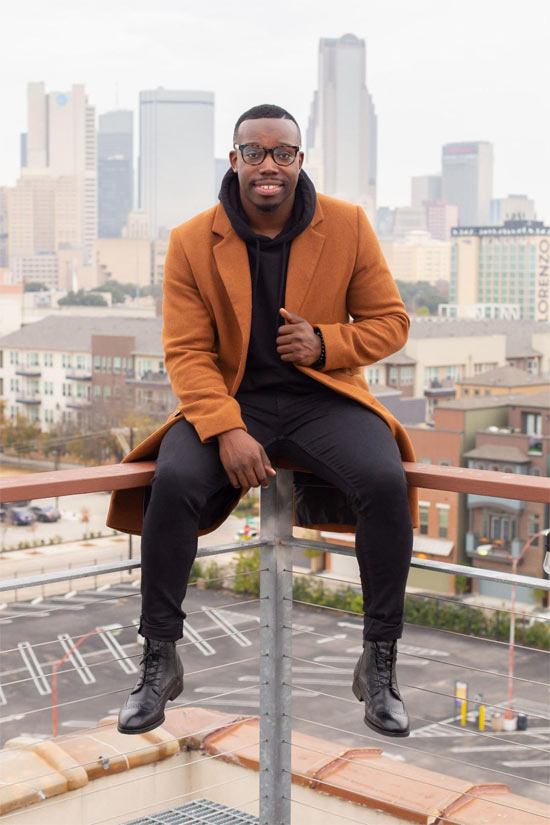 NEWS SOURCE: Cr8 Agency
June 29, 2021
Jabari Johnson's popular single of encouragement, "Fixed Fight" has earned #1 status on the Billboard Gospel National Airplay Chart - making Johnson's first #1 single. Jabari Johnson called on songstress Krystal Broussard to assist in delivering a powerful message to listeners and followers of Christ. The singer's forthcoming album is slated for release this summer, but you can stream "Fixed Fight"
here
while you wait for his new body of work to debut.
"I'm so glad this message is resonating with so many people. No matter who you are, I want you to tell everyone you know to stop stressing. The victory bill has already been signed! Victory was ours before this even started, it's a fixed fight," shares Jabari Johnson.
Nakiyah Hayling, Director of Promotions at eOne says, "Jabari is a dynamic artist with an undeniable sound. We are proud of him and thankful to know that more and more people will experience his powerful gift. We are looking forward to more anthems from Jabari Johnson."
It is safe to say that Jabari is in his "Winning Season." Back in 2019, Jabari won New Artist of The Year at The Stellar Awards. In 2020, he performed "Try Jesus" feat Tobe Nwigwe at the BET Awards. The song peaked at #12 on the Billboard Hip Hop Chart. To date, he has been nominated for two Grammy Awards. His forthcoming album is set to deliver a motivational message of hope during these uncertain times.
For more information on Jabari Johnson follow him on social media using the handle @JabariJohnson.
About eOne
Entertainment One Ltd. (eOne) is a talent-driven independent studio that specializes in the development, acquisition, production, financing, distribution and sales of entertainment content. As part of global play and entertainment company Hasbro (NASDAQ: HAS), eOne's expertise spans across film, television and music production and sales; family programming, merchandising and licensing; digital content; and live entertainment. Through its extensive reach and scale, and a deep commitment to high-quality entertainment, eOne unlocks the power and value of creativity.
eOne brings to market both original and existing content, sourcing IP from Hasbro's portfolio of 1500+ brands, and through a diversified network of creative partners and eOne companies including: international feature film distribution company Sierra/Affinity; Amblin Partners with DreamWorks Studios, Participant Media, and Reliance Entertainment; Makeready with Brad Weston; unscripted television production companies Renegade 83, Daisybeck, Blackfin and Whizz Kid Entertainment; live entertainment leaders Round Room Live; world-class music companies Audio Network, Dualtone Music Group and Last Gang; and award-winning emerging content and technology studio Secret Location.
###