Relent Releases Sophomore Album, Heavy, to Critical Acclaim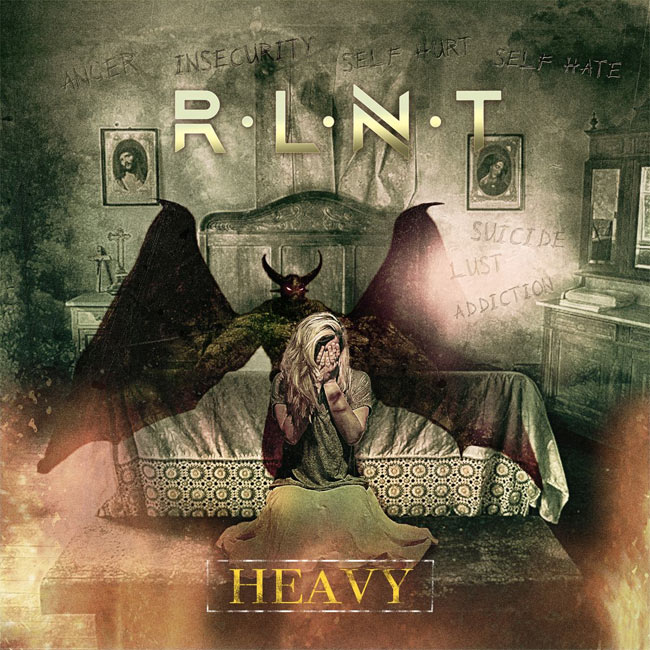 NEWS SOURCE: Transparent Media
October 18, 2021
FOR IMMEDIATE RELEASE — Texas-based band Relent has released their sophomore album with Rockfest Records, the monolithic nu-metal masterpiece Heavy. The album was streamed nearly 50,000 times in its first week, with the single "Ghost" holding steady in the top 5 on CMW's Christian rock chart.
For Relent, it's the impact with listeners that has been moving them the most. "You're either going through trauma, you're experiencing a tribulation, or you're experiencing therapy. Heavy is that album that says, 'I'm going to walk with you through that' It's something you can lean on," lead singer Miggy Sanchez explains. "Relent is taking off that veil of discomfort. We're talking about the real, raw things. And we're going to walk with you through those things."
In addition to rave reviews and repeat streams from fans, Heavy has been met with critical acclaim:
"Relent may be a newer band, but their songwriting and overall execution of their music would give anyone listening cause to think they were veterans with many more years under their belt."
"Heavy is a fantastic album from start to finish, with Relent bringing their absolute best on every track. This music has the power to reach those who may feel like an outcast."
"Heavy is an album that you can lean on, rock with, relate to, and emote through. In fact, getting through this album without being moved emotionally is near-impossible."
Relent also played a packed out album release show in their hometown of San Antonia, Texas, bringing fans a taste of what these songs sound like live. They're booking now for additional shows in 2022
This is the band's second release on Rockfest Records, their first created from start to finish while under the label's umbrella. For the band, Heavy feels like the album they've always wanted to make. "This album is something that I've been wanting people to hear," Miggy shares eagerly. "It's the edginess we've always had, but at the same time I think people are really surprised to hear it!"

You can get Heavy now on Spotify and Apple Music. Follow Relent on Facebook, Instagram, and YouTube for more.
###