TRIBL NIGHTS ATLANTA AVAILABLE NOW AT ALL MAJOR DIGITAL OUTLETS
Watch "We Have Hope"
(Feat Joe L Barnes, Jonathan Traylor & Lizzie Morgan)

New Album Features Chandler Moore's
First-Ever Recorded Sermonette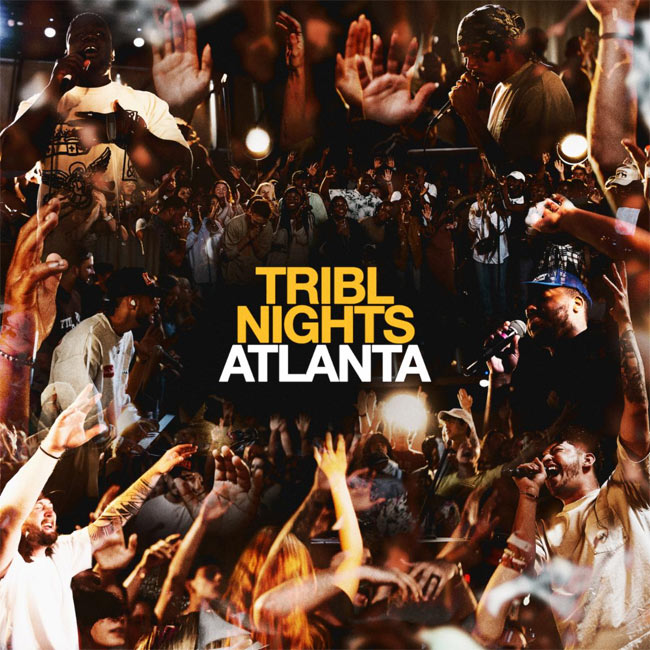 NEWS SOURCE: Cr8 Agency
November 12, 2021
TRIBL, the new leading premiere recording home for Christian and Gospel artists, unveils its second installment of its award-winning artists gathering on an album filled with spirited-vertical worship. The new album, TRIBL NIGHTS ATLANTA, recorded live in Atlanta, is available now wherever music is sold and streamed. Preceded by the lead single, "We Have Hope," featuring Joe L Barnes, Jonathan Traylor & Lizzie Morgan. "We Have Hope" was written by Timothy Reddick, Nate Moore, Dante Bowe & Joe L Barnes. TRIBL NIGHTS ATLANTA is available now wherever music is sold digitally and streamed.
Recorded live in Atlanta, Tribl Nights Atlanta, is the live recorded worship album from the Tribl Worship Night event series. The album is a collection of newly recorded songs, ("Ways for Me," "Moving," "We Have Hope," and "Never Lost"), cover songs ("Build My Life," "New Wine," and "Rumors"), and a shortened message from Chandler Moore ("Not Better, Just Different"). It features several TRIBL and Maverick City Music recording artists including, Dante Bowe, Joe. L Barnes, Ryan Ofei, Mariah Adigun, Montel Moore, Tianna Horsey and TRIBL friends/recording artists, DOE, Melvin Crispell III., Jonathan Traylor, and Lizzie Morgan.
For more information on Tribl Records follow @TriblRecords on social media.
TRIBL NIGHTS ATLANTA Tracklist
1. Worthy (Spontaneous) (feat. Dante Bowe)
2. Ways for Me (feat. Dante Bowe)
3. Rumors (feat. Mariah Adigun, Ryan Ofei & Joe L Barnes)
4. Build My Life (feat. Joe L Barnes, Ryan Ofei & Jekalyn Carr)
5. Moving (feat. Tianna Horsey, Ryan Ofei & Joe L Barnes)
6. We Have Hope (Joe L Barnes, Jonathan Traylor & Lizzie Morgan)
7. New Wine (feat. Montel Moore & Doe)
8. Never Lost (feat. Joe L Barnes, Lizzie Morgan & Melvin Crispell III)
9. Not Better, Just Different (feat. Chandler Moore)
###