Christian Rap Veteran Rob Redeemed Answers Temptation In New Single "No No No"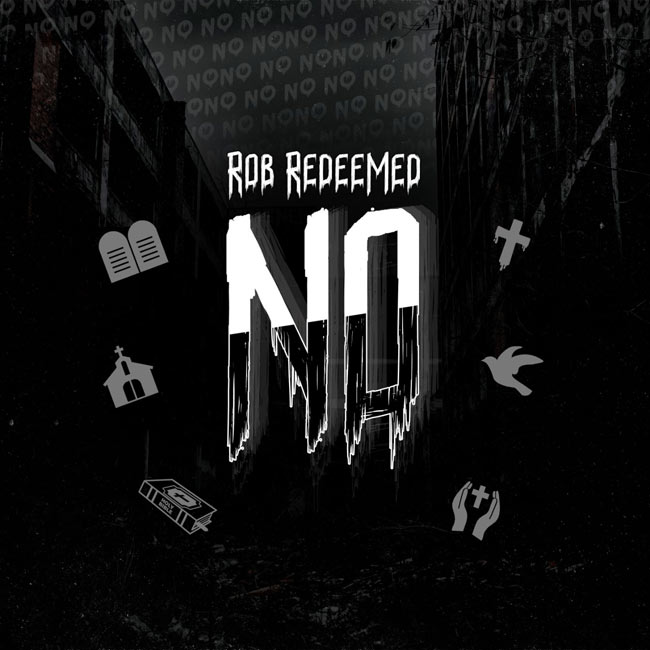 NEWS SOURCE: FiveTwenty Collective
February 28, 2022
St. Louis, MO - A decade in the game typically means that you're really just getting started. For St. Louis, Missouri artist Rob Redeemed, it means ten years of sharing the gospel of Jesus with listeners through his music. "I'm about impacting lives," explains Rob Redeemed. "I'm willing to put myself out there so that the next man or woman can learn from my mistakes." While the journey of following after the Lord is not always an easy one, for Rob he can never say "No" to the calling.
On his record No No No, released across digital music retailers on February 25, 2022, Rob is transparent about potentially destructive experiences in his past that could have caused him to stop believing. But no matter how difficult, he has been able to stand firm on God's promises.
"I've been through a lot as a Christian, but regardless of what I've been through, I'm not walking away from the Faith," says Rob Redeemed.
No No No was produced by Dope Boyz Muzic and engineered courtesy of the duo of Preston Joshua and Orlando Mitchell. The record features a light melody sitting on top of a dark foundation. Rob Redeemed unleashes a variety of patterns and cadences that fit perfectly with the track.
Follow and Support Rob Redeemed: Instagram | Twitter | Facebook
Song Details
Title: No No No
Artist: Rob Redeemed
Release Date: February 25, 2022
Production: Dope Boyz Muzic
Engineering: Preston Joshua, Orlando Mitchell


About Rob Redeemed
Rob Redeemed is an artist out of Saint Louis, Missouri. Rob came on to the scene with his debut project, 'Redeemed Obedient Believer', May of 2012. Since then, he has performed at numerous venues across the nation and has been on countless songs as a feature artist. As an artist, his purpose for doing music is to impact lives - not to just have people bobbing their heads. Rob Redeemed wants people to really feel where he's coming from as he pours out his heart on a track. If one person turns from the wrong path and repents and gives their life to Jesus Christ, then in his eyes it's a successful album. "I walk it like I talk it. I spit it how I live it", is a quote that he stands on. Rob Redeemed holds no cards as he puts it all on the line for listeners to connect with him.
###