GOTEE RECORDS' WORSHIP ARTIST AND SONGWRITER JON REDDICK CELEBRATES TOP 5 BILLBOARD CHRISTIAN AIRPLAY SONG AND MEDIABASE CHRISTIAN AUDIENCE SONG, "GOD, TURN IT AROUND"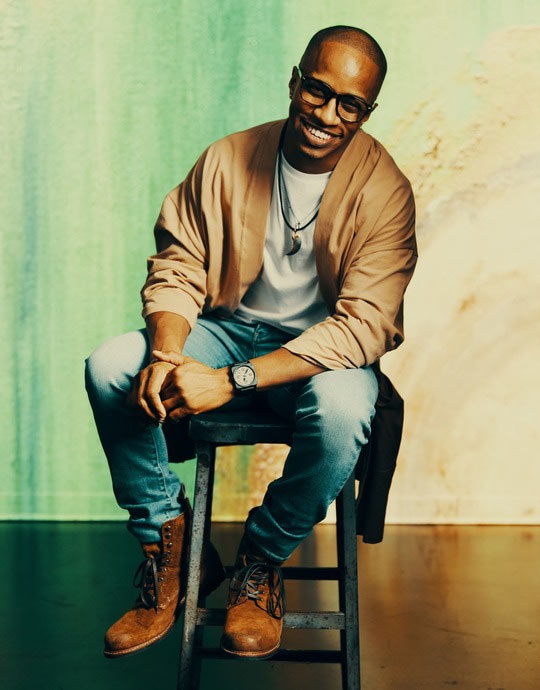 NEWS SOURCE: Merge PR
May 17, 2022
NASHVILLE, TENN. (MAY 17, 2022) Gotee Records' worship artist and songwriter Jon Reddick celebrates his K-LOVE Fan Award Nomination for "Breakout Single of the Year" on the heels of his full-length label debut, God, Turn It Around. The K-LOVE Awards will be held at the OPRY in Nashville during Memorial Day weekend and will be broadcasted on June 3rd on TBN. The nominated single from his debut project is also a Top 5 Billboard Christian Airplay and Mediabase Christian Audience song this week along with more than 27 million combined streams across Amazon Music, AppleMusic, Pandora, Spotify, and YouTube.
"Seeing how this song continues to connect with listeners from all walks of life is never lost on me," shares Jon Reddick. "Hearing stories of how He has been using this song has truly been one of the greatest gifts in my life."
Reddick's full-length debut features a mix of studio and live versions of previously released songs as well as two never-before-released live versions of "The Power of Your Name" and "Keep Me Near." In addition to the new tracks, the album also includes three different versions of the radio hit, "God, Turn It Around." The studio version is produced by Paul Moak, the live version is co-produced by Danny Duncan and Reddick and an additional live version features Matt Maher. Celebrating the release, the album was featured on more than 20 editorial playlists on digital platforms.
Gotee founder and artist TobyMac says he is not surprised by the success of Reddick's songs and knows these new additions are going to make just as meaningful an imprint on listeners' lives.
"Jon Reddick has been my worship leader for almost a decade now," shares TobyMac. "He's not only a gifted singer who expresses soul and emotion as well as anyone I've ever heard, but also a songwriter whose lyrics awaken my heart to hope through God's love."
Listeners can catch Reddick on tour this Christmas season on the K-Love Christmas tour with other artists Brandon Heath and Tasha Layton. More information to follow on the tour.
ABOUT JON REDDICK: Worship artist and songwriter, Jon Reddick, has a heart for the church and the songs that pour out from congregations into the world. Throughout his writing career songs pour out from congregations into the world. Throughout his writing career, he's intentionally composed lyrics that speak about redemption and hope in a way that impacts the cross-cultural narratives of a generation hungry for healing. Finding hope through music has long been part of Reddick's makeup. Growing up the son of a pastor and a church pianist in Memphis, TN, music was woven into Reddick's DNA from the start. During college, he cut his songwriting teeth writing songs for and leading a contemporary gospel group. After his college years, Reddick got into church work, leading worship for a church in Memphis and eventually moving to Texas. Reddick leaned into bridge-building across racial and generational lines in both places, working to bring churches and cultures together under one faith umbrella.
Currently, Reddick is one of the worship pastors at Church of the City in Franklin, TN, working alongside Chris McClarney and led by pastor Darren Whitehead. The Church of the City live recordings of "You Keep Hope Alive" and "God, Turn It Around" that feature Reddick became Top 30 Mediabase Christian Audience radio singles in 2020 and 2021 and top songs on the Air1: Worship Now radio network. In 2020 Mandisa recorded and released a version of his song, "You Keep Hope Alive" that also featured Reddick and became a Top 15 Billboard Christian Airplay and AC radio single and Top 50 single of the year. He has performed at LakeWood Church, multiple IF Gatherings, the Unite to Fight Poverty event, and the fall 2021 TobyMac Hits Deep Tour alongside Tauren Wells, Jordan Feliz, We Are Messengers, and label-mates Cochren & Co. and Terrian.
ABOUT GOTEE RECORDS: In 1992 a production team of three talented guys with diverse tastes shared a love for music. Producers Joey Elwood and Todd Collins, along with Grammy-winning artist TobyMac, launched Gotee Records in 1994 after unsuccessfully finding a label deal for the R&B trio Out of Eden. With a steady focus on artistry, the new label expanded to reflect the diverse interests of its founders. Within 12 months, Christafari, GRITS, and Johnny Q. Public were signed, easily representing four different music categories: R&B, reggae, rap, and rock. In the 25-plus years since Gotee's founding as a record label, it has launched the careers of Relient K, Jennifer Knapp, Sonicflood, Jamie Grace, and more recently Capital Kings, Ryan Stevenson, Hollyn, and Aaron Cole. The present-day in the Gotee story is much like the label's early days. Through all the changes in a tumultuous music industry, the boutique label's independent spirit is maintained through a steady focus on artist development and diversity.
###
For more info on Jon Reddick, visit the JFH Artists Database.