AWARD-WINNING ARTIST JOSHUA AARON RELEASES FIRST ALBUM IN HISTORY RECORDED LIVE AT Jerusalem's GARDEN TOMB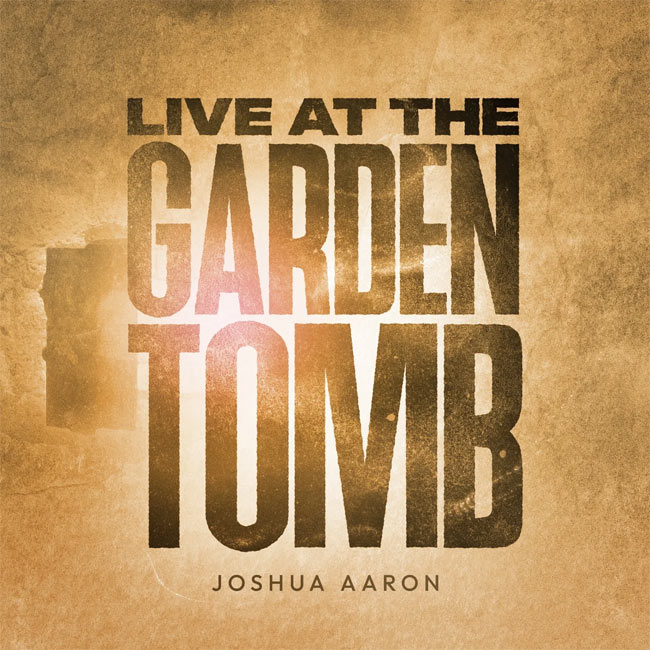 NEWS SOURCE: Marketing with Wisdom
October 4, 2022
TIBERIAS, ISRAEL (October 4, 2022) - Award-winning, American-Israeli artist Joshua Aaron recently released the first album in history to be recorded live at the Garden Tomb in Jerusalem. The record, "LIVE at the GARDEN TOMB" includes the first released version of the Hebrew-translated, chart-topping, Elevation Worship and Kari Jobe song "The Blessing."

Inspired by scriptures John 17:20-23, Matthew 6:9-13 and Mark 12:28-31, "LIVE at the GARDEN TOMB" tells the story of a Jewish Savior who came to die, but rose again. The album was recorded on a night when Jerusalem believers gathered from all over Israel and the nations to sing songs of hope in English, Hebrew, and Arabic.

"After well over two years of planning, preparing, and rehearsing, nothing could hold us back from singing GOD's praises at the Garden Tomb in Jerusalem! Not COVID, not even threats of terrorism just a few hundred meters away at the Damascus Gate," Joshua Aaron said. "We felt supernaturally protected that night knowing we were safely held in the hands of the Almighty (and with ten Israeli soldiers patrolling outside the Garden Tomb Gate!)."
The "us" Joshua Aaron is referring to includes collaborations with his long-time friend and world-renown middle eastern instrumentalist, Yaron Cherniak, five-time Dove Award winner Aaron Shust and Israel's own darling worship leader, Shilo Ben Hod. The artist wrote 7 of the 13 songs on "LIVE at the GARDEN TOMB" with Aaron Shust, Jesse Reeves (How Great is Our God), Krissy Nordhoff, Jamie Hilsden and more. Joshua Aaron and team have already received beautiful responses from listeners around the globe.
"My hope is that you will be blessed as you hear these songs recorded LIVE that memorable evening," Joshua Aaron said. "In the midst of the chaos around the world, I pray you see Yeshua, the Risen Savior, Messiah, King of all, and feel the sense of reality that He was, He is and He soon will come again. Amen."
Listeners can find "LIVE at the GARDEN TOMB" on
Joshua Aaron's Spotify
and all other streaming services.
Watch the Hebrew-translated version of "The Blessing" here.
About
Joshua Aaron is an award-winning American-Israeli, independent singer and songwriter. He resides near the Sea of Galilee with his wife and their 5 children. Joshua's music reaches millions monthly through his music videos and social media platforms. Learn more at
www.JoshuaAaron.tv
###