Rob Redeemed Is "Still Standin" With Latest Single of 2022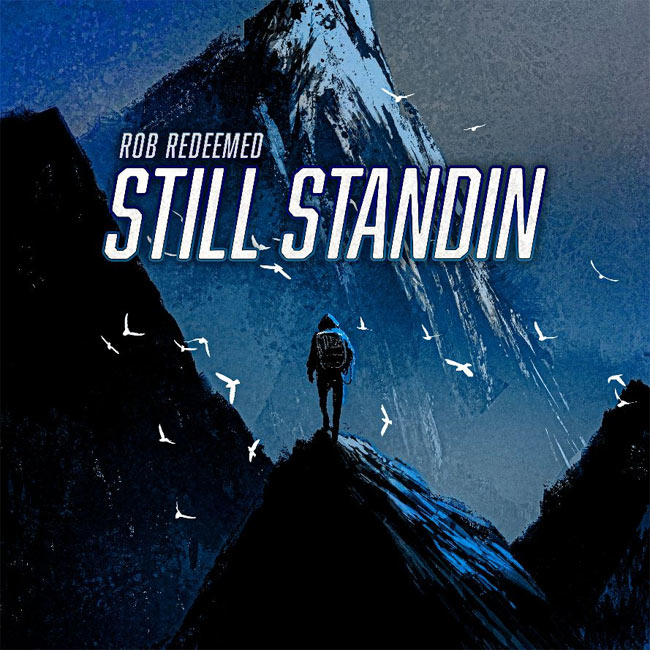 NEWS SOURCE: FiveTwenty Collective
October 26, 2022
St. Louis, MO - Saint Louis' own Rob Redeemed has experienced the high and lows of the music industry grind over the past decade. No matter what has been in his path, Rob has been able to lean on the steadfastness of God's promises. As the apostle Paul wrote to the church at Corinth, "For the sake of Christ, then, I am content with weaknesses, insults, hardships, persecutions, and calamities. For when I am weak, then I am strong." 2 Corinthians 12:10. When challenges are faced, it is then when we discover just how strong the Jesus that resides in us truly is and we come out of them Still Standin.
Still Standin is Rob Redeemed's newest single, releasing to digital music providers on October 28, 2022.
The record is produced by Raw Heatz and features engineering by Preston. Reflecting on on the song's message, Rob candidly shared, "Regardless of what I've been through, I'm Still Standin."
Support Rob Redeemed and the release of Still Standin: Twitter | Instagram | Facebook
Song Details
Title: Still Standin
Artist: Rob Redeemed
Release Date: October 28, 2022
Production: Raw Heatz
Engineering: Preston
About Rob Redeemed
Rob Redeemed is an artist out of Saint Louis, Missouri. Rob came on to the scene with his debut project 'Redeemed Obedient Believer.' in May of 2012, an album about his redemption. Since then he has performed at numerous venues across the nation and has been on countless songs as a feature with other artists. Rob recently released his single "No No No" in ealry 2022 which is a track about not conforming to the world's standards. "I was true and transparent as I always am on my songs," Rob explains.
"As an artist, my purpose for doing music is to impact lives - not to just have people bobbing their heads. I want people to really feel where I'm coming from as I pour out my heart on a track. If one person turns from the wrong path and repents, in my eyes, it's a successful album. I'm about impacting lives. My passion, sound and delivery are how I connect with my audience. I feel what sets me apart from other artists is that I'm willing to put myself out there so that the next man or woman can learn from my mistakes and not make the same ones I made. 'I walk it like I talk it I spit it how I live it', is a quote that I stand on. This is not a game for me, it's my lifestyle. Never will I claim to be perfect, I'm in progress. I give God the glory for all He has done for me and I will continue to spread the word of God through my music in order to impact lives."
###