DREAM Label Group Releases Vol. 7 In The DREAM Christmas Series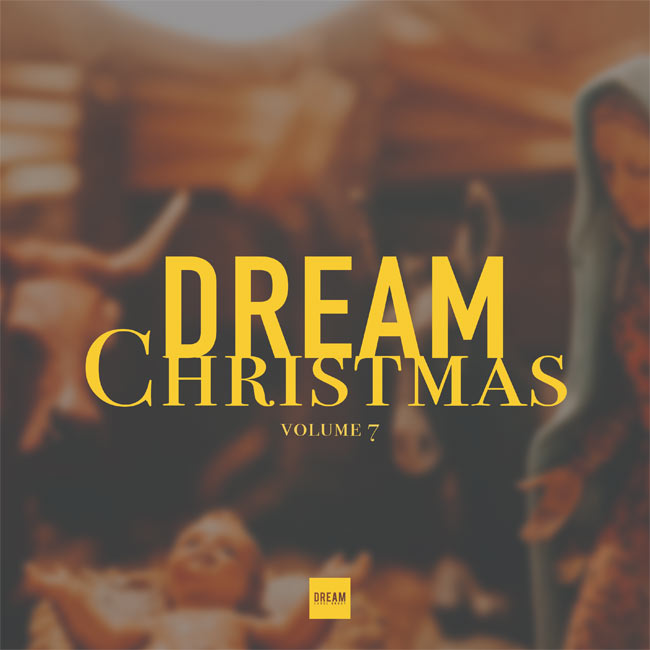 NEWS SOURCE: DREAM Records
October 28, 2022
Los Angeles, CA (October 28th, 2022) — It's that time of year again….the birth of our savior. As we get into the final two months of 2022, DREAM Label Group has just released their seventh installment in the DREAM Christmas series. This year, All Creatures, Futures, Joel Vaughn and 29:11 Worship contribute originals to bring in the holiday season.
"We're excited to bring everybody a new DREAM Christmas project this year. Christmas is a great time for us here at DREAM to reflect on the year and on what God has done in our lives. The birth of his son is a reminder that God truly loves us and will never give up on us. We hope these songs will serve as a reminder of that and that they bring you joy this time of year." - Lance Brown, DREAM Label Group
Various Artists - DREAM Christmas Vol. 7 track listing:
1. All Creatures - "God Be With Us"
2. Futures - "This Christmas"
3. 29:11 Worship - "Prepare Him Room"
4 Joel Vaughn - "Love Has Come"
5. Futures - "JOY"
All the songs were recently sent to Christian radio. You can show your support by requesting your favorite song(s) to your local radio station.
Listen or Buy Dream Christmas Vol. 7 here.
Connect with Dream:
Website | Facebook | Twitter | Instagram | YouTube
ABOUT DREAM LABEL GROUP:

DREAM provides artists with a genuine approach to how real artist development should be done. By allowing for a partnership as a business model, DREAM artists empower themselves to develop and carry out a real vision for their lives as they affect other people's lives with their music and message. Incorporating social media, press, radio and touring, DREAM is helping its artists grow together as a family. DREAM was founded in 2008 and has grown into multiple labels and a publishing company.
###