RENOWNED SINGER, SONGWRITER AND WORSHIP LEADER PHIL WICKHAM RECEIVES FIRST GRAMMY NOMINATIONS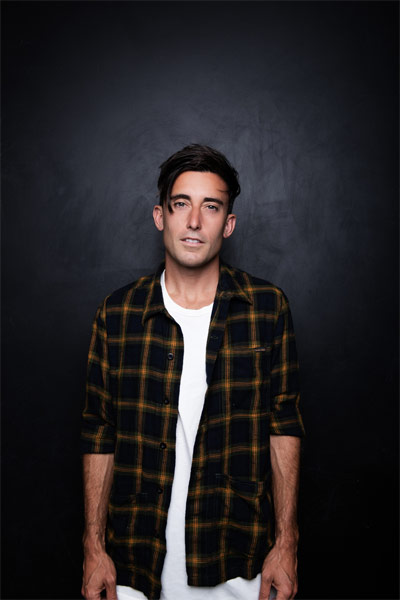 NEWS SOURCE: The Media Collective
November 17, 2022
Nashville, TN.... November 16, 2022 - Renowned singer, songwriter and worship leader Phil Wickham received his first GRAMMY nominations yesterday when it was announced that his top-selling single "Hymn of Heaven" was nominated for Best Contemporary Christian Music Performance/Song. Additionally, Wickham is nominated in the same category as a co-writer for Chris Tomlin's track "Holy Forever," along with Tomlin, Jason Ingram, Brian Johnson and Jenn Johnson. The nominations follow his recent collection of three Dove Awards for the Worship Song of the Year with his No. 1 single "Hymn of Heaven," Worship Album of the Year (HYMN OF HEAVEN) and Songwriter of the Year (Artist).

"This is my first GRAMMY nomination ever, and I am floored and shaken," shares Wickham. "God's grace is just too much. Thanks to the Recording Academy for this nomination, and a HUGE shout out and thanks to the co-writers of this song Chris Davenport, Bill Johnson and Brian Johnson. Also a huge thanks to the producer of this song and my good friend Jonathan Smith. Lastly, thanks to everyone who has listened and worshiped along with us as we've sung about our great hope in Jesus."
Wickham will cap the year on tour with select "BEHOLD CHRISTMAS NIGHTS," alongside special guest Anne Wilson, with whom he just debuted the music video for his Christmas single "BEHOLD," also featuring Wilson. The video can be seen
here
. Wickham is slated to reprise his popular "Singalong Tour" in 2023.
Stream HYMN OF HEAVEN across all platforms:
https://t.e2ma.net/click/snjbyg/wubd9b/wyixgsb
.
About Phil Wickham:

Since his self-titled debut in 2006, Phil Wickham has emerged as a leader in the modern worship movement, penning countless songs sung in churches around the world. His RIAA Gold-certified single and first career No. 1 "This Is Amazing Grace," held the top spot for 13 consecutive weeks and was named Billboard's No. 1 "Christian Airplay Song of the Year" in 2014 and BMI's "Christian Song of the Year" in 2015. His anthemic "Living Hope," also RIAA Gold-certified, earned him a GMA Dove Award for "Worship Recorded Song of the Year" in 2019. Wickham's music has received hundreds of millions of streams across his catalog and platforms, with his discography including eight full-length projects, multiple Christmas releases, and a series of popular "Singalong" records that capture Wickham's songs doing what they were always meant to do—giving people language to sing to God. His latest project, Hymn of Heaven (June 25, 2021, Fair Trade Services), was written during a year when the family of God couldn't physically gather in houses of worship around the world. The album birthed three back-to-back No. 1 hits: "Battle Belongs," "House of the Lord" and title-cut "Hymn of Heaven." Wickham's first book, On Our Knees: 40 Days to Living Boldly in Prayer, will launch Sept. 27, 2022.
Get Connected with Phil Wickham:
Website //
https://t.e2ma.net/click/snjbyg/wubd9b/crjxgsb
Twitter //
https://t.e2ma.net/click/snjbyg/wubd9b/sjkxgsb
Instagram //
https://t.e2ma.net/click/snjbyg/wubd9b/8blxgsb
Facebook //
https://t.e2ma.net/click/snjbyg/wubd9b/o4lxgsb
YouTube //
https://t.e2ma.net/click/snjbyg/wubd9b/4wmxgsb
TikTok//
https://www.tiktok.com/@philwickhamofficial
###
For more info on Phil Wickham, visit the JFH Artists Database.