No Resolutions, iNTELLECT Announces "The Mandate"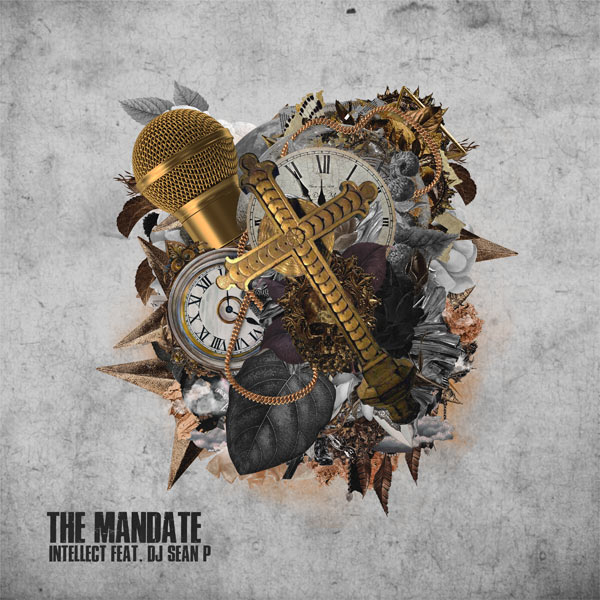 NEWS SOURCE: FiveTwenty Collective
January 5, 2023
Toledo, OH - "Therefore, if anyone is in Christ, he is a new creation. The old has passed away; behold, the new has come. (2 Corinthians 5:17)"
When we make a decision, despite the difficulty that may be involved, we owe it to ourselves to see it through. Afterall, we are to let our "yes" be yes. Saying "yes" to Christ is to turn our back on our sinful ways and press on towards the goal. It is not a request, but instead an authoritative command. The old and the new cannot mix.
Ohio emcee iNTELLECT has put forth a decree to begin 2023 with the release of his record The Mandate, featuring DJ Sean P.
The Mandate holds true to the straight-forward, no gimmick characteristics that hip hop fans associate with classic boom bap records. iNTELLECT once again layers his distinct voice over high-quality production by F-Plus. The simple approach to the hook is a brilliant compliment to the verses and shines a spotlight on expertly-crafted bars and schemes. While people have been busy vocalizing a need to return to the roots of hip hop, iNTELLECT has consistently released offerings that are the epitome of that desire. The Mandate continues in that tradition.
The Mandate releases to digital streaming outlets on January 6, 2023.
Support iNTELLECT: Instagram | Facebook | Website
Record Details
Title: The Mandate
Artist: iNTELLECT
Release Date: January 6, 2023
Production: F-Plus
Engineering: iNTELLECT
Feature: DJ Sean P
About iNTELLECT
With a distinct flow, iNTELLECT has used his gift to spread the message of salvation through faith in Jesus Christ to areas throughout the Midwest. Drawing his inspiration from the Gospel and life experience, iNTELLECT combines biblically sound doctrine with hip hop beats. "Being that I grew up in a home with a Christian mother and an alcoholic father, my mother has been one of the most influential persons in my life. I watched how she constantly prayed for my father (who eventually came to salvation before his death) and I became a firsthand witness on how faith and prayer can change the direst of situations. I watched how she studied the Word of God and how she passionately lived the Christian life while I was growing up. Even though at times I had strayed away from the path, she always told me that God had a plan for my life. Her influence has helped me see the importance of not only living a life of integrity but also to present myself to God as one approved, a worker who does not need to be ashamed and who correctly handles the word of truth (2 Tim. 2:15)." Music and the Message have always been a passion for iNTELLECT. "I've always loved hip hop music; the beats, the lyrics, the whole nine. But at the end of the day, if it's not God-inspired, it's powerless." And recognizing the call to share his faith, iNTELLECT continues to use his talents and gifts to reach a lost generation.
###