iNTELLECT & Procyse Prove That You Canít Be Self-Serving and Still Do It ďFor The CultureĒ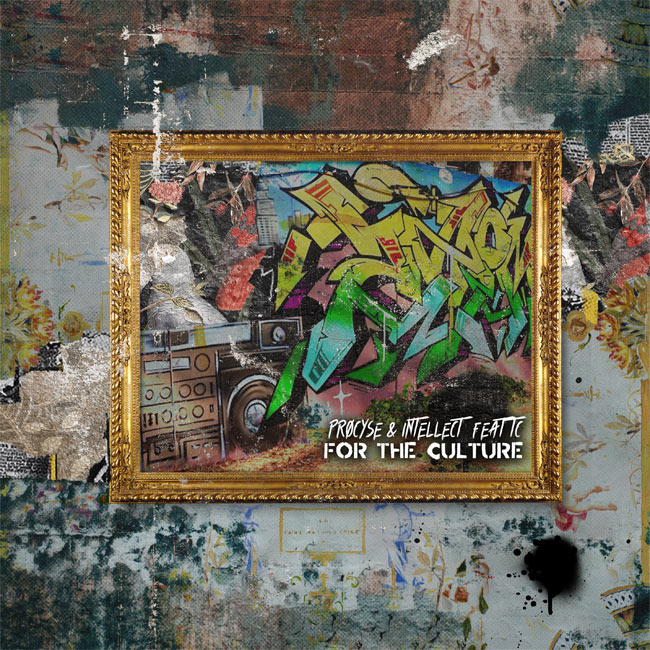 NEWS SOURCE: FiveTwenty Collective
March 3, 2023
Sandusky, OH; Denver, CO - "And if it is evil in your eyes to serve the LORD, choose this day whom you will serve, whether the gods your fathers served in the region beyond the River, or the gods of the Amorites in whose land you dwell. But as for me and my house, we will serve the LORD." [Joshua 24:15]
Hip-hop has taught us many things over the years. Some of those lessons have rang true while others are comprised of fallacy. Ego and selfishness are simply a means to the coveted clout. It has shown us how to stay down for our day ones. Being real is vital and the fakes will always be found out. It's okay to knock others down if your motivation is putting on For The Culture.
With their latest single, Christian rap artists iNTELLECT and Procyse are fixing the flaws in the narrative.
For The Culture releases across digital streaming platforms on March 3, 2023, and features CHH artist TC. The Brokenfinga production reflects the genre rooted in the culture of the streets, while the lyrics speak life from the only true source. Foregoing a hook, the record is far from lacking when it comes to standout bars. It is a culmination of hip-hop's impact and the life-changing power of the Gospel.
"We're speaking about where we come from," explains iNTELLECT. "Not only where we've been, but where God is taking us."
Support: Instagram - iNTELLECT, Procyse | Facebook - iNTELLECT | Website
Song Details
Title: For The Culture
Artists: iNTELLECT, Procyse
Release Date: March 3, 2023
Production: Brokenfinga
Engineering: iNTELLECT
Feature: TC
About Procyse
Denver artist Procyse has always been inspired by the need to convey truth via music. Procyse boldly combines his heart for the gospel with his music in an effort to spread hope among the hopeless through a gritty boom bap sound.
About iNTELLECT
With a distinct flow, iNTELLECT has used his gift to spread the message of salvation through faith in Jesus Christ to areas throughout the Midwest. Drawing his inspiration from the Gospel and life experience, iNTELLECT combines biblically sound doctrine with hip-hop beats.
###