BETHEL MUSIC UNVEILS TRACKLIST AND FEATURED ARTISTS FROM FORTHCOMING ALBUM, COME UP HERE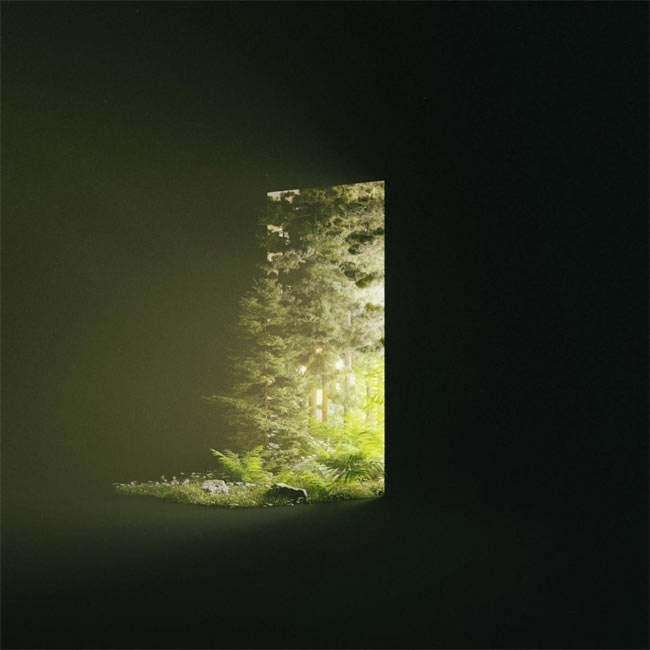 NEWS SOURCE: PFA Media
March 7, 2023
Today, GRAMMY Nominated, and internationally renowned artist collective Bethel Music has unveiled the track list and featured artists for their highly anticipated forthcoming album, Come Up Here, which will be released March 17th. Jenn and Brian Johnson, David Funk, Hannah McClure, Zahriya Zachary, Jonathan David and Melissa Helser, Josh Baldwin, Emmy Rose, John Wilds, and Bethany Wohrle take the lead on some of the most powerful music Bethel Music has released to date. They are also joined by special guest Amanda Cook for her first new music with Bethel Music since 2020's Peace. Come Up Here is available for pre-save HERE
"These 2 songs to me represent a re-visitation and a retracing of important steps that have been an essential part of my religious upbringing," shares Amanda. '"The Great Beyond" captures the limitlessness and clarity of following Jesus into a better understanding of God and "Precious Blood" reminds me about the story that's written into my very being."
Come Up Here Tracklist:
1. The Great Beyond – Brian Johnson and Amanda Cook
2. Holy Forever – Jenn Johnson
3. Beauty – David Funk
4. Precious Blood – Hannah McClure and Amanda Cook
5. Isn't He Beautiful – Brian Johnson
6. Surrounded By Holy – Zahriya Zachary
7. I Am Your Beloved – Jonathan David Helser and Melissa Helser
8. Time and Time Again – Josh Baldwin
9. Inheritance – Emmy Rose
10. Our King Jesus (Holy) – John Wilds and Bethany Wohrle
11. Come Up Here – Jenn Johnson
Captured live in the heart of the Redwoods of Northern California, Come Up Here embodies everything that Bethel Music stands for musically, lyrically, and visually. With the breathtaking Redwood Forest as a backdrop, Come Up Here, is an invitation to look up and take in the full magnificence of the celestial evergreens and reflect on the beauty of God's glory. The stunning cinematography paired with songs that move the soul to respond make this project the most extraordinary endeavor Bethel Music has ever taken on. The hope is that as each song is heard, the presence of the living God takes over whatever space the listener is in, and that they are able to encounter Him in a way never thought possible. Come Up Here will be released on March 17th and is available for pre-save HERE.
This spring Bethel Music will embark on a series of worship nights throughout the US and Europe/UK. These dates will feature new songs from Come Up Here as well as the well-known anthems sung in churches around the world which Bethel Music has become known for. Join Brian Johnson, David Funk, Paul McClure, Hannah McClure, and featuring Amanda Cook for the US dates and David Funk, Bethany Wohrle, and Zahriya Zachary for the European/UK dates in a night of worship, ministry, and encounter unlike anything Bethel Music has done before. Tickets are now on sale HERE.
About Bethel Music
Bethel Music is a worship movement dedicated to pursuing the presence of God and capturing fresh expressions of worship out of Redding, California. Since forming in 2001, Bethel Music has grown from a local church music ministry to a global collective of songwriters, artists, and musicians. The movement was co-founded by Brian and Jenn Johnson with a mission to raise up worshippers who take hold of their true identity and pursue intimacy with God above all else.
The Bethel Music collective has released 17 worship albums each of which carry a unique theme and feature some of the most recognized artists in the genre, the most recent releases being Homecoming (2021), Peace, Vol. II (2021), and Simple (2022). In 2021, the label was nominated for 6 Dove Awards, followed by another 11 in 2022, spanning categories from Songwriter of the Year and Worship Album of the Year to Inspirational and Rock/Contemporary Songs of the Year.
As a youthful label of only 13 years, Bethel Music has broken records, consistently ranking in CCLI's top 25 songs since 2013. Most notably "Goodness of God" holds the record for most weeks at No. 1 with 68 weeks and "This Is Amazing Grace" has ranked in the 25 songs since 2014, "No Longer Slaves" since 2016, and "The Lion and the Lamb" since 2017. In addition, "Reckless Love" has appeared in the top 10 since 2018 and "Living Hope" in the top 10 since 2019. Hitting a new stride over the last few years, Bethel Music has continually ranked at #6 in the top 10 radio market share.
In 2023, Bethel Music is looking forward with a number of new releases, beginning with their most ambitious album to date, Come Up Here. The project, two years in the making, was recorded in the heart of the Redwoods of Northern California and embodies everything that Bethel Music stands for musically, lyrically, and visually.
Connect with Bethel Music:
Website // Instagram // Facebook // YouTube
###
For more info on Bethel Music, visit the JFH Artists Database.