APOLLO LTD RELEASES ITS FIRST SINGLE OF 2023, "REDEMPTION SONG"
Song Goes To Radio May 19

Duo Plays New Single, Favorites On 20+City Tour

With Colton Dixon, Jordan St. Cyr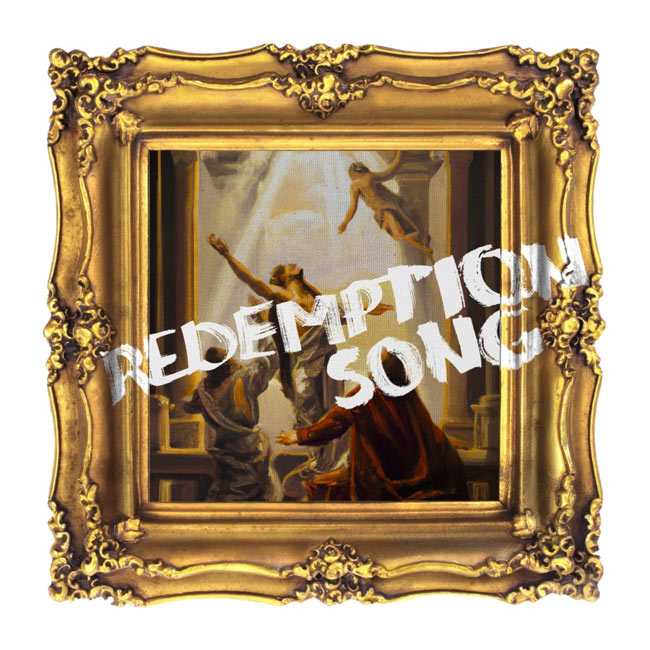 NEWS SOURCE: Hoganson Media
March 17, 2023
Residence/Centricity Music's cinematic, alternative-pop duo Apollo LTD releases its first single and video of 2023, "Redemption Song." Available now at digital and streaming outlets everywhere via https://fanlink.to/redemptionsong, the song follows the duo's Billboard No. 1 radio single "Sunday Morning Feeling (Feat. Ryan Stevenson)" and Top 25 hit "Soul Worth Saving."
Going to radio May 19, "Redemption Song" was written by Apollo LTD's Jordan Phillips and Adam Stark along with GRAMMY-nominated songwriters Hank Bentley and Jeff Pardo.
"'Redemption Song's' message is clear: God is still in the business of redeeming our stories," says Phillips. "Regardless of our past, regardless of our failures and our shortcomings, God is faithful to use our story for the Glory of the Kingdom of God. This song was written from a place of gratitude for God's steadfast faithfulness to His promises and His people."
"We hope it serves as a reminder and encouragement to everyone that hears it that The Lord is always moving in the direction of redemption, renewal and freedom," adds Stark. "And if we can allow Him to move within us, He will redeem our past and create a path for our future that is better than we could have ever imagined."
This is my redemption song
My heart cries hallelujah
Who I was is dead and gone
And the old me's looking new, yeah
You filled my soul with melodies
Heaven won't stop singing over me
I'm a child of God and I belong
This is my redemption song
("Redemption Song" chorus)
Apollo LTD is playing its new music and fan favorites live on the Build A Boat Tour with Colton Dixon and Jordan St. Cyr. The 20+city tour began March 9 and continues across the country through April 30. Along with the tour dates listed below, all the latest tour details and tickets information is available now at https://weareapolloltd.com/#tour.
03.17.23 Imlay City, MI Gateway Assembly Tickets
03.22.23 Independence, MO First Baptist Church Blue Springs Tickets
03.23.23 Steelville, MO Meramec Music Theatre Tickets
03.24.23 Willow Springs, MO Crossway Fellowship Church Tickets
03.25.23 Fayetteville, AR JJ's LIVE Tickets
03.26.23 McKenzie, TN Crisp Arena Tickets
03.30.23 Eustis, FL Living Drama Theatre Tickets
03.31.23 Sebastian, FL Community Baptist Church Tickets
04.01.23 Pace, FL Pace Assembly of God Church Tickets
04.02.23 Buford, GA Living Water Church Tickets
04.13.23 West Lebanon, IN Seeger Jr.-Sr. High School Tickets
04.14.23 Marshalltown, IA Journey Church Tickets
04.15.23 Mora, MN Mora High School Tickets
04.16.23 Quincy, IL Quincy Junior High School Tickets
04.20.23 Port Huron, MI McMorran Place Theatre Tickets
04.21.23 Toledo, OH Emmanuel Baptist Church Tickets
04.22.23 Perry Hall, MD Perry Hall Family Worship Center Tickets
04.23.23 Clarksburg, WV Robinson Grand Performing Arts Center Tickets
04.27.23 Ringgold, GA New Heights Baptist Church Tickets
04.30.23 Oak Ridge, TN Heritage Fellowship Church Tickets
While on tour, Apollo LTD shares an explosive energy live on stage featuring Jordan Phillips' elastic vocal instrument equipped with a strong falsetto and Adam Stark's playing that has been honed as a session instrumentalist and years of touring as a lead guitarist. In addition to the current tour and their own headline events, the duo has shared stages with Switchfoot, We Are Messengers, Colton Dixon and more.
For all the latest Apollo LTD tour, music and news, go to https://weareapolloltd.com/, Facebook, Instagram, Twitter, YouTube, Spotify, Apple Music, Amazon Music and Pandora.
About Apollo LTD:
Named after the NASA program that sent the first human beings to the Moon, Apollo LTD has become an escalating highlight reel since their formation in 2015. Making cinematic, alt-pop music with a message that reaches skyward and rooted in a mix of organic instruments, electronic soundscapes, anthemic hooks and shimmering production, Apollo LTD have an "expert grasp of the pop genre," says The Atlantic Magazine as Artist Direct agrees they are "a band that builds melodic hooks, powerful pop tunes and lyrics that play with expectation." Consequence of Sound says, "Each melody could be a hook in its own right...radio friendly single with bite." Making waves with the radio hits Sunday Morning Feeling (Feat. Ryan Stevenson)," "Patient" and the American Songwriter-premiered video "You" from is sophomore album, Nothing is Ordinary, Everything is Beautiful (2021), along with the Top 40 hits "Gold" and "On The Way Up" from its Dove Award-nominated Out of Body (2019) LP, Apollo LTD songs have been heard on outlets like Grey's Anatomy, Station 19 and shows featured on ESPN, FOX Sports, Comedy Central, NBC and ABC while gathering well over 50 million streams worldwide.
About Residence/Centricity Music:
Residence/Centricity Music is an independent Christian music company based in Franklin, TN. Founded in 2005 with a commitment to artist development and stylistic diversity, its artist roster includes Andrew Peterson, Apollo LTD, Brandon Heath, Chris Renzema, Coby James, Jason Gray, Jordan Feliz, Katy Nichole, Lauren Daigle, Natalie Layne, North Point Worship, Patrick Mayberry and Unspoken. Providing label and publishing services, Centricity is a family-owned organization. The committed work of its staff and artists has yielded successes such as Grammy Awards, Billboard Awards, Dove Awards, K-Love Fan Awards, and multiple Gold and Platinum Albums and Singles. For more Information on Centricity Music, visit https://centricitymusic.com/.
###
For more info on Apollo LTD, visit the JFH Artists Database.