Canyon Hills Worship Releases New Song "Abide"
New Live Album All To Jesus Set To Release on April 14th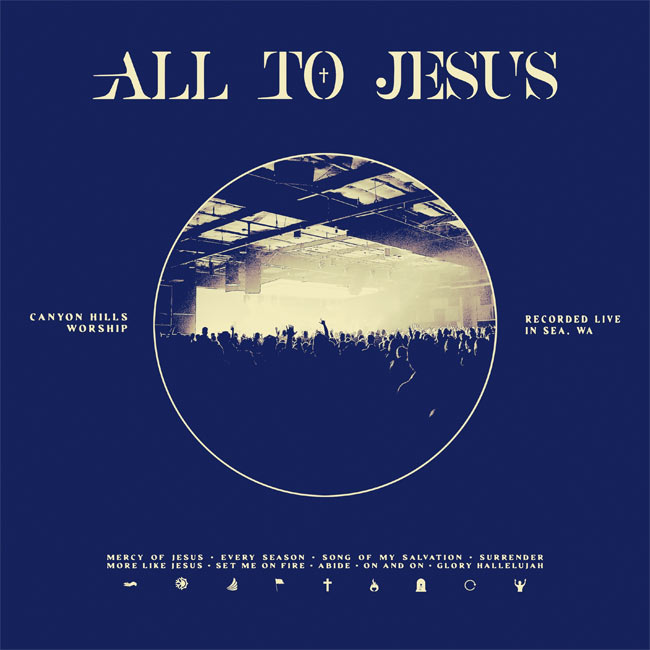 NEWS SOURCE: DREAM Records
March 24, 2023
Los Angeles, CA (March 24th, 2023) — Today, Seattle-based worship team, Canyon Hills Worship releases their new live song "Abide" available to all digital service providers via DREAM Worship. The song is part of a multi-track release titled All To Jesus which also features previously released songs such as the live version of their hit "On and On" and their upcoming radio single "Every Season." The song was written by Raymond Gregory Wright, Michael Monroe and Koby Orr and was produced by Michael Monroe and David Neuman. The song was recorded live at Canyon Hills Community Church.
"John 15:4-5 says, "Abide in me, and I in you. As the branch cannot bear fruit by itself, unless it abides in the vine, neither can you, unless you abide in me. I am the vine; you are the branches. Whoever abides in me and I in him, he it is that bears much fruit, for apart from me you can do nothing." I'm not sure where life has each of you right now. I don't know what your walk with the Lord looks like right now. I'm not sure if you've decided to give Jesus your whole heart yet. There is one thing I know… His invitation to abide in Him, to trust Him, and to know Him is open to you. No matter what may come, and no matter what is happening, you can rest assured that following Jesus is best choice you can make. I pray this song helps you in that journey." - Michael Monroe, Canyon Hills Worship
The group will also be releasing their 10-song album also titled All To Jesus, a live album of some of their most popular songs including On and On, Mercy Of Jesus, Surrender, and more. The album will also feature 9 live video performances available exclusively on Apple Music. It releases on April 14th.
Listen or Buy All To Jesus feat. "Abide" here.

Connect with Canyon Hills Worship:
Website | Facebook | Instagram | YouTube | TikTok
ABOUT CANYON HILLS WORSHIP:

Canyon Hills Worship exists to glorify God and encourage his church. The group is made up of worship leaders and songwriters from Canyon Hills Community Church in Seattle Washington. Their heart is to write music that inspires worshippers in the local church and stirs people's attention and affection towards Jesus.
ABOUT DREAM WORSHIP:

DREAM provides artists with a genuine approach to how real artist development should be done. By allowing for a partnership as a business model, DREAM artists empower themselves to develop and carry out a real vision for their lives as they affect other people's lives with their music and message. Incorporating social media, press, radio and touring, DREAM is helping its artists grow together as a family. DREAM was founded in 2008 and has grown into multiple labels and a publishing company.
###