Red Worship Teams Up with Motown's Jonathan Traylor and Lizzie Morgan to Deliver Uplifting New Single 'Come Alive'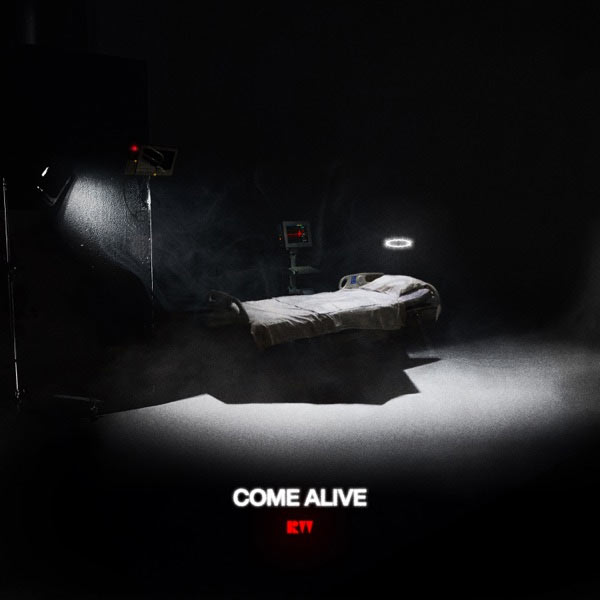 NEWS SOURCE: a r x n a
March 24, 2023
Red Worship is proud to announce the release of their newest single, "Come Alive", featuring Motown Gospel artist, Jonathan Traylor and Red Worship's own Lizzie Morgan. This single comes on the heels of their recent EP release, "The Loudest Color", which has been making waves in the music industry.
LISTEN TO THE TRACK HERE.
"Come Alive" is based on scripture from Ezekiel 37, and was written during a writing camp held by Red Worship in August 2022. It is an upbeat and energetic proclamation that no matter where you are in life, and how low you may feel, there is new life after the storm if you push through it. Musically, the song is a mid-tempo, high energy-driven track with guitars, bass, and drums as the main driving forces. Jonathan Traylor delivers his smooth vocal tones, matched with the fiery appeal of Lizzie Morgan, making them the perfect duo, supported by the talented cast of Red Worship singers and band.
" 'Come Alive' is a song that speaks to the heart of what Red Worship is all about," said Terrance T. White, Vice President of Red Worship. "We believe that no matter how difficult things may seem, there is always hope for new life and new beginnings. We are thrilled to have Jonathan Traylor join us on this journey, and we know that his incredible voice and passion for God will help us reach even more people with our message of hope and inspiration."
Red Worship, led by Pastors Ron and Hope Carpenter, has been creating music for over three decades, with a clear and strategic vision of releasing the Kingdom message. With their belief that "sound precedes movement" and "everything follows the sound that it makes", Red Worship has cultivated a unique sound that breaks down strongholds and touches the hearts of all who hear it.
The collaboration of talented music leaders, artists, and musicians that make up Red Worship, are dedicated to creating songs that empower and uplift listeners, bringing joy and unity to communities. Their music is a reflection of the passion they have for creating a transformative experience that touches the heart and soul of their listeners.
Jonathan Traylor is a world-class singer/songwriter, producer/musician, and dancer, who signals the coming of a new generation of faith music. His authentic melting pot of Worship, Christian, and Gospel influences is marked by captivating songs and anchored by a heartfelt passion for ministry.
With the release of "Come Alive", Red Worship continues to establish their sound and movement in the music industry. The single is a must-listen for anyone looking for an uplifting and energetic song that inspires and motivates. "Come Alive" is now available on all major streaming platforms, along with Red Worship's latest EP, "The Loudest Color".
###