With 'Heaven & Hurt,' Jenna Torres Ranges Across the Brilliant Spectrum of Life's Highs and Lows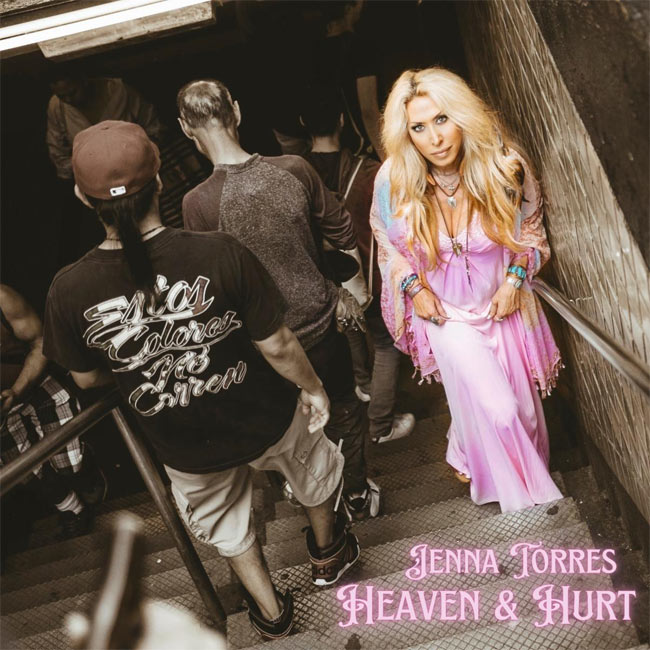 NEWS SOURCE: The Press House
March 24, 2023
NEW YORK/NASHVILLE - (March 24, 2023) - Today, singer-songwriter Jenna Torres releases Heaven & Hurt, a record that taps deeply into the hope, heartache, and gratitude that inspire her life as a woman and an artist.
The songs chosen for the album, produced by Nashville's Charlie Chamberlain and Irakli Gabriel, create a powerful musical journey through life's mountains and valleys. A master songstress, Jenna builds a bridge to her listeners by telling stories about her own experiences and aspirations.
This includes the highs of heart-pounding love affairs, as explored in "Tennessee Heat" — a sultry stomper that doubles as a stunning love letter to the state where Jenna splits time with her home in New York City. Jenna also turns up the heat for the previously-released "Tell Me In Kisses" and the country-rocker "Stirring Embers."
Jenna doesn't shy away from exploring life's challenges in her music, and she moves through them in songs like "Your Time to Fly" and "Private War." She says she's found that singing with unflinching honesty about her own personal struggles is therapeutic while also giving her listeners a place to feel heard — and to heal.
"One of the things I love most about songwriting is that it gives me permission to be as honest as I can be," Jenna says. "I want my listeners to know that it's OK to be strong and fragile simultaneously."
Even through the darkness, Jenna's music always offers a golden thread of hope. It shines through in "Prayers Up," where Jenna is backed by a choir of voices singing to the heavens, as she explores strength and spirituality.
Jenna's heartfelt determination is a thread that also runs through "Just A Mountain." Co-written with Brad Sample and featuring beautiful mandolin and warm vocals, it presents a powerful message: the course of your life isn't defined by whether you're going to have mountains to climb; it's defined by how you deal with them.
Jenna teaches us that to truly live, we must embrace it all: the breathtaking mix of love and heartbreak, pleasure and pain. The title track to Heaven & Hurt lays out the record's central theme in a stunningly beautiful waltz.
"For better or worse," Jenna sings, "it's a whole lot of heaven and hurt."
Follow Jenna Torres
Facebook |Twitter |Instagram |YouTube
###