Nu Tone Is Back In His Spanish-Influenced Bag With New Project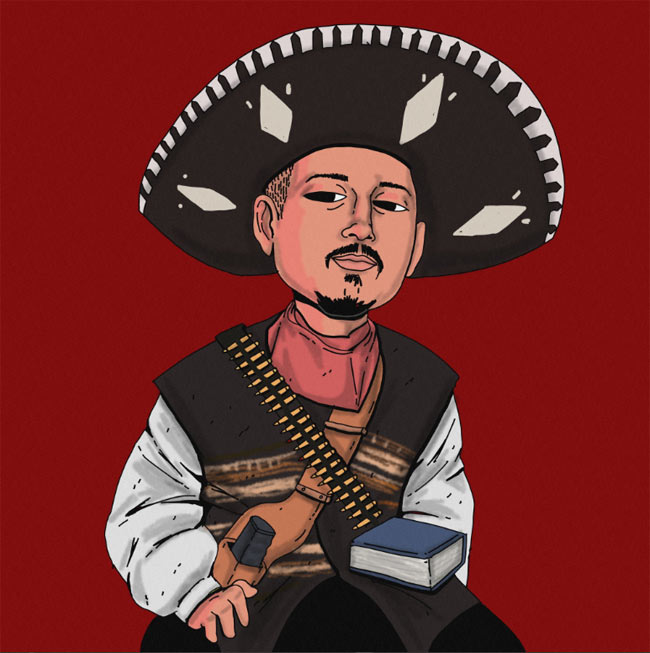 NEWS SOURCE: FiveTwenty Collective
April 17, 2023
Stockton, Northern CA - "Even though I was once a blasphemer and a persecutor and a violent man, I was shown mercy because I acted in ignorance and unbelief. The grace of our Lord was poured out on me abundantly, along with the faith and love that are in Christ Jesus." [1 Timothy 1:13-14]
At our core, we are all wicked. It is grace that provides us hope. Without it, we would be destined to live lives of distrust and selfishness. Instead, we have the opportunity to turn from our sinful nature and embrace a life of love. Even the criminal welcomes a second chance.
Nu Tone adds a second chapter to the bandito's story as he follows up 2021's 'Bandito'. His new album Bandito II is available beginning April 21, 2023.
With Bandito II, Nu Tone showcases his best qualities as an artist. Not only are his production choices spot on thanks to producers Liam Bushey and 100 Grahams, but the artists he collaborates with throughout the project are perfect compliments to the overall experience. "On this Bandito album, I just let the Lord help connect the dots," explains Nu Tone. "No crazy big features, just people that go hard for the Lord."
Features on the project include Jeaux Mayo, Peedy Case, Gam Fam, Xay Hill, A. Ruiz, and many more.
Bandito II stands in contrast to 2022's 'Heavenly Legacy' sonically. However, that is not a bad thing. Instead, it simply shows how well-rounded Nu Tone is as an artist and the ear he has for bringing together individuals whose talents work to create art that is truly special. From start to finish, the 10-track album remains engaging as it effortlessly moves between English and Spanish lyrics. It is certain to be a top release within Christian rap in 2023.
Listen now and make sure to check out the Bandito merch as well.
Connect with Nu Tone: Linktree | Instagram | Facebook | Twitter
Project Details
Title: Bandito II
Artist: Nu Tone
Release Date: April 21, 2023
Label: His Throne
Production: Liam Bushey, 100 Grahams
Engineering: Dee from Hallway Productions
Track Listing
No Half Step ft. Jeaux Mayo
Roquero ft. Big Stacks, Jymba
Had to be Us ft. Peedy Case
Tear Down ft. Gam Fam, N!X, Mark Jean
Sold Out ft. Leon F'rael, Zack Limitless
Turn Around ft. Xay Hill, N!X
My Fight ft. Jay Steezy, Aireana
Not Luke Warm ft. James Da Barber
Caminar ft. Jay Steezy, A. Ruiz
Freedom Sound ft. Ashlee Keyton
About Nu Tone
Antonio Hernandez, aka Nu Tone, is a hip hop artist that was born and raised in Stockton, California. His life began with less than ideal surroundings as his dad abandoned him at three years old, putting extra strain on Nu Tone's mother to provide for him and his siblings. He began looking up to older gangsters and viewed them as role models. After being kicked out of school, he began rapping at the age of 16, adapting the moniker "Filthy Tone". Driven to make something of himself, Tone not only created his own music but worked as a local promoter as well. After many sleep-deprived nights of demonic encounters, Tone gave his life to Jesus in 2011. No longer "Filthy Tone", Nu Tone became Hernandez' artist name as he shifted his music by becoming an "urban missionary". Now, Nu Tone is a husband, father, and pastor with an extensive catalog of music that spreads the message that there is more beyond what the world views as success, Nu Tone is living proof.

Nu Tone has worked with artists such as 1k Phew, Dru Bex, Jered Sanders, Eshon Burgundy, Joey Vantes, Thi'sl, Parris Chariz, Bryann T, DJ Mykael V, and more.
###