SARAH KROGER RELEASES FIRST LIVE ALBUM RECORDED IN LONDON, UK
"The London Sessions" tells the story of Sarah Kroger's musical exploration and growth over the last few years.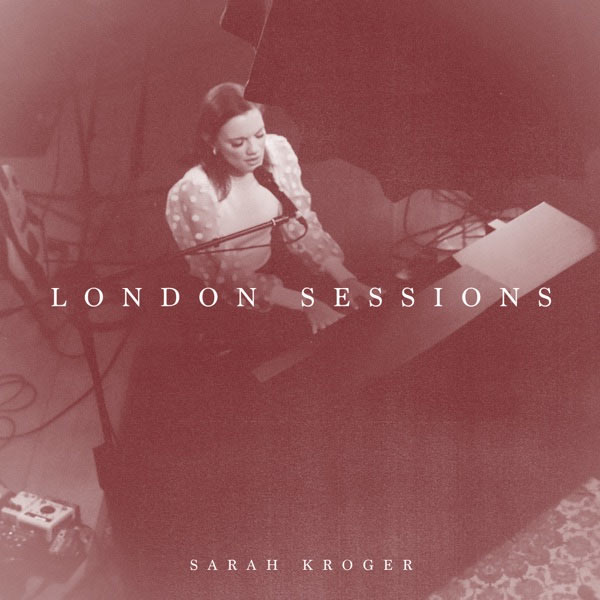 NEWS SOURCE: Integrity Music
April 21, 2023
21 April 2023 – Nashville, TN – Sarah Kroger releases "The London Sessions," an album that marks a meeting of the streams moment for the Nashville-based singer-songwriter. The new album is the artist's first completely live record, recorded just outside of London following Kroger's first UK tour, marking another milestone in her international appeal. As a Catholic, Kroger is no stranger to the global church, celebrating this as an opportunity to continue leaning into that side of her artistry and serving listeners beyond her native borders.

This project is a collection of intentionally chosen songs that tell of where Kroger has been musically over the past few years, both as a solo artist and as a part of various side projects and collectives. The songs were selected from her album "Light" (2020), as well as from her work with musical communities REVERE (2021), FAITHFUL (2021), and Village Lights (2021). "The London Sessions" emphasizes Kroger's diverse creativity and highlights her smooth vocals, which shine through each of the 7 tracks.
"We went into this recording as a band saying to each other, 'How would you want to hear this song live?' After each person added their own flavor, my music director, Zorin McGuire, took all the flavors and made sure they worked together," Kroger explains.
The new album is concluded with "What A Wonderful World" - a longtime favorite for Kroger who always includes it in her concert sets, creating an extra layer of the uniqueness and broad appeal of this album.
Watch the live music video for "Monument", the second track on Sarah Kroger's new album
ABOUT SARAH KROGER
Sarah Kroger is a Nashville-based, Catholic worship leader and songwriter. With parents involved in worship ministry, her love for music was sparked at a young age but years of bullying and struggling with anxiety and shyness hid her musical gift for years. Everything changed when she met Jesus in an intimate encounter through worship at a youth conference, sparking a new journey of leading worship for events around the world. The singer- songwriter's passion is to create a safe and prayerful space through her music in which people from any cultural and church background can encounter the heart of God in a profound way. Sarah Kroger is also part of the multi-cultural trio Village Lights as well as the female collective FAITHFUL, two enterprises that are a testament to her prolific creativity and talent.
###
For more info on Sarah Kroger, visit the JFH Artists Database.