Long-Running Podcast & Radio Show Kingdom Builder Celebrates "15 Years of Uplifting Conversations"
Show Featuring Interviews with Christian Music Artists, Film Stars & Noted Speakers

Got Its Start in 2008 with Interviews with Actors, Dolph Lundgren & Kirk Cameron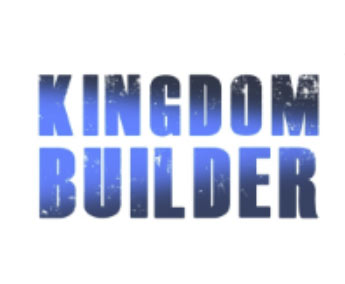 NEWS SOURCE: Today's Christian Entertainment
April 28, 2023
Zephyrhills, FL (April 28, 2023) – When the idea of doing interviews on a regular basis came to Jay Heilman, a former Christian radio-show host and founder of the long-running music review website ChristianMusicReview.org or CMR (now Today's Christian Entertainment or TCE), the goal was not only to feature chats with the biggest names in music, film and literature - but for those conversations to be inspiring, uplifting and encouraging to those listening in. "My goal was not just to interview people, but ask questions that weren't always asked, to allow those conversations to be meaningful to people that chose to listen to them" says Heilman. "To me, I wanted to feature conversations that I myself would be eager to listen to, ones that didn't cover the same territory of every other interview out there." Out of that came Kingdom Builder, or KB.
The first couple interviews that were done and featured on KB were quite the surprise to host Jay Heilman. "I had a long list of people that I wanted to have on the show, a list that contained about 20 or so guests I wanted to interview for KB." Heilman remembers. "I swung for the fences, hoping to get legends like Chuck Norris or perhaps CCM legend Amy Grant and kept getting shot down. Then one day I got an email asking me if I wanted to interview action-superstar, Dolph Lundgren, for a faith-based movie he was doing press for called The Final Inquiry. I was both nervous and floored about the opportunity!" After that first interview, the opportunities came one after another, including interviews with actor, Kirk Cameron; mainstream music artist, Brian "Head" Welch of the rock band Korn and even Mike Nawrocki, voice actor of 'Larry the Cucumber' of the popular children's cartoon series, VeggieTales.
During the first couple of years, interviews were done a few times per month and featured on CMR and then later on iTunes Podcasts. It was in 2016 when the interviews got elevated and received a bigger audience when KB became a one-hour variety show that aired on on-line radio stations like One Jam Nation Radio and Righteous Rock Radio, along with some of the interviews being featured on various other radio/podcasting platforms. "My dream when I started KB was to be able to get our content out to as many people as we could, so when on-line radio became another option to feature our interviews, we jumped at the opportunity" Heilman recalls.
In the years to come, KB would not only feature interviews conducted by Heilman, but TCE co-creator "P-Daddy" Sean Perry and long-time music fan and TCE site administrator, Kelly Meade. "I'm so thankful for the opportunity to be involved with Kingdom Builder!" Kelly says. "It has been a blessing to have the experience to share devotionals, encouraging music and to have had conversations that God has used to make a difference not only in my life, but hopefully in the lives of listeners. Kingdom Builder has helped me grow in many ways and I look forward to seeing what the future will bring!" Kelly was also instrumental when devastation hit Heilman's family in September 2021 with the sudden death of Jay's 37-year-old wife, Shannon. Kelly was able to seamlessly step in and keep things going in Jay's absence. "Kelly is a true blessing. Despite the tragedy that my five children and I had went through in losing Shannon, I knew what we had been doing with KB was still important." Heilman explains. "Shannon was our biggest supporter, so it was only fitting that KB continued in my absence and I am so thankful that Kelly was not only able to continue doing the interviews, but take the reins of the show and record, edit and produce future episodes in my leave."
2023 marks 15 years of Kingdom Builder and after over one hundred plus shows featuring over one hundred guests such as Country music legend, Reba McEntire (Music); Veteran TV/Movie actor, Corbin Bernsen (Film); Original lead singer of Foreigner, Lou Gramm (Music); Journey's keyboardist and co-writer of "Don't Stop Believin", Jonathan Cain (Music); Former Major League Baseball 2B, Ben Zobrist (Sports); NCAA College Football Legend, Coach Bobby Bowden (Sports); Duck Dynasty's Phil Robertson (Reality TV) and many, many more. "I have not only had a blast doing this for the last 15 years, but I feel it has honestly given me true purpose in life." explains Heilman. "I never imagined those first couple of conversations would lead to all of the amazing opportunities Kelly, Sean and I have had. God has truly blessed and allowed us to be a small part of what He is doing in Christian entertainment. We are humbled and honored to be a part of that. Jesus is the reason we do this. As long as He continues to open doors, we will gladly stay on this journey."
Kingdom Builder continues to churn out new interviews and episodes weekly and can be found at its official home on SoundCloud. Plans for KB to return to on-line radio are currently in the works for the Summer 2023. Follow KB/TCE on Twitter, Facebook, Instagram and YouTube for all the latest on interviews, announcements, news, reviews and more!
###