Procyse and Nikkuubeats are "Incredible" in New Group Souljornerz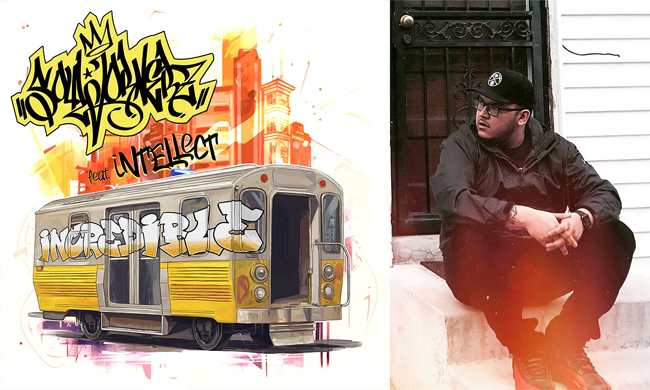 NEWS SOURCE: FIVETWENTY COLLECTIVE PR
September 21, 2023
Denver, CO; San Diego, CA - "Great is our Lord, and abundant in power; his understanding is beyond measure. The Lord lifts up the humble; he casts the wicked to the ground." [Psalm 147:5-6]
Our time on this earth is only temporary. Actually, we have been told that life is but a vapor. It is here one moment and then gone the next. Mankind works tirelessly to please the flesh, while Followers of the Way understand they are strangers in a foreign land. We are those who sojourn as we prepare to return to the place where we belong. It is not about putting down roots but recruiting others to join us on the journey. The road can be difficult, but the endpoint is truly Incredible.
The debut single Incredible by Souljornerz hits digital music outlets on September 22, 2023.
"'Incredible' is a reminder of God's goodness through all aspects of life." - Procyse
Souljornerz is comprised of Procyse and Nikkuubeats.
The pairing of Procyse (emcee) and Nikkuubeats (producer) debuts with the sound of a collaborative team that has years of hard work and experience already on their resume. They are making their case for New Group of the Year with their first single. Souljornerz debut is a polished product that showcases the duo's hunger to glorify God while revitalizing boom-bap hip-hop.
From the moment the beat drops on Incredible, listeners clearly hear the experience that is in store with this record.
Incredible is equal parts "golden era" and inspiration. The crispness of the production from Nikkuubeats brings boom-bap to the modern era while Procyse and guest emcee iNTELLECT flow effortlessly on top of the beat with a straightforward Gospel message. Christian Hip Hop has been eagerly awaiting a pairing that could deliver the promise that is embodied by Souljornerz.
Be sure to add Incredbile to your Favorite New Music playlists!
Support Souljornerz: Instagram | Procyse Instagram | Procyse Twitter | Nikkuubeats Instagram
Title: Incredible

Artist: Souljornerz

Release Date: September 22, 2023

Label: Polished Arrow Music

Production: Nikkuubeats

Engineering: iNTELLECT

Feature: iNTELLECT
Souljornerz is a collaborative effort between rapper Procyse and producer Nikkuubeats. Drawing inspiration from rapper/producer duos such as Gangstarr, Souljornerz is making an effort to bring God-filled boom-bap back to the forefront of CHH.
###