ONE House Music is on a Mission to Inspire Hope and Transform Hearts with New EP, Eyes Up, to be released on October 6th!
ONE House's "Last Time" featuring Isaiah Roberts and "I'd Be Lying" ft Sondae & Mitch Wong streaming now!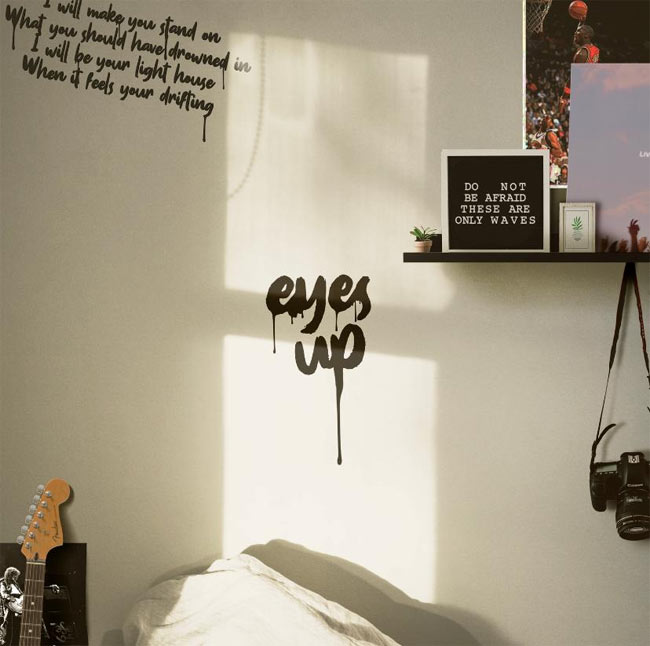 NEWS SOURCE: Schure Media Group, Inc.
September 25, 2023
[Los Angeles, CA] – [September 20, 2023] –
ONE House Music, a collective of diverse musicians, vocalists, songwriters, and producers will release their new EP,
Eyes Up
, to be released on October 6th through
REThink/Capitol CMG
. The collective was founded by
Pastor Touré Roberts
at
ONE | A Potter's House Church
(Los Angeles) led by he and his wife,
Sarah Jakes Roberts
, both senior pastors of the church.
ONE House Music is the musical extension of the ONE Church's global movement to create transformational experiences for people outside of the church. The name ONE House Music came through the uniting of two powerful ministries - ONE Church founded by Pastor Touré Roberts and the famed Potter's House founded by Senior Pastor Sarah Jakes Roberts' father, Bishop T.D. Jakes. After the couple's marriage, ONE became a Potter's House Church in Los Angeles.
"ONE House is best described as one house with many rooms," explains Pastor Touré, founder of
ONE House Music
and
ONE Church in Los Angeles, CA
. "ONE House is a multi-cultural, multi-racial collective of artists, songwriters, and producers who are intentional about creating music to reach people beyond the walls of the church. If you explore the House, you'll hear us listening to everything from R&B, hip-hop, reggae, Afrobeats, pop, praise & worship, and gospel, so the music that comes out of ONE House like the people who are part of the ONE movement are richly diverse. Our main goal as a collective is to bring our faith and music to people beyond the four walls of the church. Wherever we can bring transformation, that's where we're going."
The Eyes Up EP is ONE House Music's follow-up to their critically acclaimed debut album, Live Again, which was released in March 2022.
ONE House single, "'
Last Time
," ft Isaiah Roberts, produced by Brunes Charles, Adale Jackson, and Touré Roberts is a bold declaration of freedom born out of a moment of repentance," shares Isaiah. "It's a song about taking responsibility for the things I've done in the past and making a conscious decision not to do them again. 'Last Time' was inspired by an honest conversation I had with myself about letting go of the vices that had kept me from being truly fulfilled. The song is the ultimate accountability partner for people who are trying to make better life decisions. It's also a reminder not to slip up again."
In a ONE-produced conversation,
Be Free with Touré & Isaiah Roberts
the father and son talk about the industry, unspoken expectations, and how to reach the unchurched without being preachy. Isaiah shares more about being authentically who God called him to be and not what others expect. He also shares that strengthening his faith helped free him from returning to certain vices. In the conversation, he also shared that as his faith increased, his music also changed.
A second song available for streaming is "
I'd Be Lying
," performed by ONE House featuring Sondae & Mitch Wong and produced by Brunes Charles, Sondae Skipp, MFLO, and Touré Roberts. ONE House songwriter and Creative Director,
Kyle McHargh
explains, "I'd Be Lying was written from the perspective of someone who realized that after trying to do things on their own they were lying to themselves and needed God."
Visit their website at ONEHouseofficial.com
About ONE House Music
ONE House Music is a diverse group of musicians, vocalists, songwriters, and producers who create contemporary Christian, worship, gospel, and pop music to reach people who typically don't attend church. ONE House Music is passionate about using music to make a difference in the world. Their message of hope and encouragement unifies people and changes lives. The collective is involved in several charitable initiatives, including ONE House Foundation, which provides support to children and families in need. Follow ONE House music everywhere, share their music and
ONEHouseofficial.com
to learn more about the collective and to listen to their music.
About ONE – A Potter's House Church (Los Angeles)
ONE Church began in the heart of Pastor Touré Roberts in 2004 and has since become a global movement reaching millions of people every month through transformational teachings, local outreach, and their online worship service. Their Christ-centered movement is demystifying what it means to have a personal and intimate relationship with God.
Pastor Touré Roberts is a businessman, producer, serial humanitarian, and founder of one of the most influential congregations in the world, ONE. He is the author of three best-selling books:
Balance
,
Purpose Awakening
,
Wholeness
.
As the Founder of
Woman Evolve
, Pastor Sarah Jakes Roberts redefines what it means to be a modern woman of faith. Her messages spread throughout the world, defying cultural, religious, gender, and socio-economic boundaries. Pastor Sarah has authored several best-sellers including
Don't Settle For Safe
,
Lost & Found
, and
Woman Evolve
.
###