Integrity Music Announces Worldwide Release of Debut CD from Worship Artist Kari Jobe
Kari Begins Holiday Season with Appearance at Dallas Christmas Parade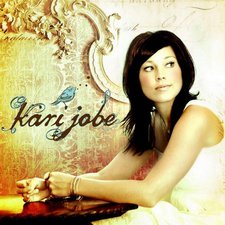 NEWS SOURCE: Spinhouse PR
November 26, 2008
DALLAS, Texas (November 25, 2008) - - Integrity Music and Gateway Create Publishing announce the worldwide debut CD from worship artist and songwriter Kari Jobe. The self-titled album is scheduled to release February 10.
Jobe, who is a worship pastor at the Dallas/Fort Worth-based Gateway Church, previously appeared on Gateway's recordings Wake Up The World and Living For You, which are also available through Integrity.
"Kari Jobe is a refreshing new voice in worship music," says Jay King, Integrity's senior director of Artist Development. "Not only is she a powerful talent with a pure and sweet voice, she offers her music as a way to illuminate the hope and healing of God."
Integrity's VP of Music Publishing and Worship Resources, Craig Dunnagan adds: "We have been partnering with Gateway Church for a few years now to harvest and export the sound and songs that God is birthing through their church. Kari is just one of the gifted and called individuals being raised up, nurtured and sent out by this dynamic church which is already affecting the worship and ministry of other churches around the world."
Jobe has been invited by 94.9 KLTY to participate in the annual Neiman Marcus Adolphus Children's Parade on December 6 by riding on the Christian radio station's float and performing before and after the parade. More than 350,000 parade-goers join Santa in downtown Dallas every year on the first Saturday of December to share in the cherished holiday tradition, which benefits the Child Life department at Children's Medical Center. The Capital One Bank presents Neiman Marcus Adolphus Children's Parade benefiting Children's Medical is also broadcast live in the Dallas area on WFAA and nationally through syndication. More details and where to watch are available at www.childrens.com/parade.
The child of traveling ministers, Jobe began singing when she was only 3 and knew by age 10 that she wanted to lead worship. She spent time studying at Oral Roberts University, Christ For The Nations Institute and Dallas Baptist University where she finished her Psychology/Pastoral Ministries degree before joining the Gateway Church staff.
Her major label debut, Kari Jobe, releases February 10th. Produced by Ed Cash, the album contains a collection of worshipful pop/folk songs birthed from her life and journals in addition to new versions of "Revelation Song," "No Sweeter Name" and "Beautiful" from the Gateway recordings. Co-writers on the album include Ed Cash, Chris Tomlin, Paul Baloche, Mia Fieldes and Klaus Kuehn.
"This album is about hope and life," says Jobe. "It's about lifting the broken off the floor and singing love over them."
Whether leading worship before thousands at Gateway or in intimate settings around the country, Jobe says the work of ministry always comes back to people. "I am moved by people's lives and stories, and I am amazed by who God is and who He says that we are. Music becomes a way to minister to people in times of trouble, to lead them to the feet of Jesus who can bring peace, life, hope and healing."
Prior to the February release of Kari Jobe, a digital version of her radio single "I'm Singing" (Jobe/Cash/Tomlin) will be available at iTunes on Nov. 25.
More information on Kari Jobe can be found at www.karijobe.com and www.myspace.com/karijobemusic.
###