MUSIC BOAT 2009: MAY SAILING RAISES OVER $60,000 FOR CHILDREN IN NEED AROUND THE WORLD
PARTNERSHIP BETWEEN PREMIER CHRISTIAN CRUISES & FAMILY CHRISTIAN STORES BENEFITS JAMES FUND & HANDS & FEET PROJECT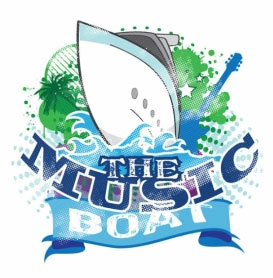 NEWS SOURCE: MorningStar PR
June 2, 2009
(Nashville, Tennessee) –June 2, 2009-- The good results of "casting bread upon the water" had a literal meaning on the May 4-8th sailing of Premier Christian Cruises, Music Boat 2009.
In the ongoing ministry partnership of Premier with Family Christian Stores, this year's Music Boat cruise raised more than $60,000 for world orphan needs—a figure that is being split between the ministry agendas of The James Fund and The Hands & Feet Project.
The James Fund is a 501(c) 3 non-profit founded by Family Christian Stores to meet the needs of the orphans and widows in the communities it serves. With over 300 retail stores in 37 states, Family Christian founded the James Fund in 2003 with the mission statement of James 1:27 as its' central core. It has since impacted globally in communicating the love of Jesus and the good news of the gospel through direct ministry initiatives, as well as through partnerships with other Christian children's charities.
The Hand & Feet Project is also a 501(c) 3 non-profit, established by the band Audio Adrenaline in 2004, to create a children's village in Jacmel, Haiti. Their vision "to raise a generation of orphans raised by their own culture, to change their country so that orphanages are empty…" has raised global awareness and support.
Noted Alex Missoui, Director of National Marketing and Promotions for Family Christian Stores: "We are truly blessed that Premier Christian Cruises continues to have a heart for our mandate to care for orphans and widows in distress. As a result of the 2009 Music Boat, The James Fund will be provided with $31,000 toward finishing a school in the Dominican Republic that will serve more than 500 children—40% of whom are orphans. The Hands & Feet Project will use their $31,000 towards building two more houses to add to their children's village in Jacmel, Haiti and provide housing for more than 20 additional children."
What began as a small crest has turned into a spiritual tidal wave for Premier. The partnership with Family Christian Stores is one of many ministry outreaches of The Premier Group and its three unique divisions. Premier Productions, which continues to exclusively promote Christian concerts and events, is seeing a banner growth year in 2009, despite the general economic forecasts of the music/concert industry. Premier Christian Cruises continues as the gold standard for family-oriented, Christian events at sea—this year growing to its largest staging yet for Music Boat 2009 with a move to the lavish Royal Caribbean Monarch of the Seas.
The Premier Foundation is the charitable arm of the corporation. Notes Roy Morgan, co-founder of the The Premier Group: "We continue to be humbled and blessed by ministry partnerships like the one we've enjoyed with Family Christian, The James Fund, and the Hands & Feet Project. The results aboard the Music Boat underscore our mission statement at Premier as we further God's kingdom with initiatives that will continue to benefit others for generations to come."
Resource Premier Christian Cruises online: www.premierchristiancruises.com
####


[2021]
Jan. | Feb. | March | April | May | June | July | Aug. | Sept. | Oct. | Nov. | Dec.
[2020]
Jan. | Feb. | March | April | May | June | July | Aug. | Sept. | Oct. | Nov. | Dec.
[2001 - 2020]
Visit our complete MUSIC NEWS ARCHIVE