JFH MID NIGHT NEWS SHORTS FOR JUNE 5, 2009
News on Demon Hunter, Project 86, Krystal Meyers, August Burns Red, & Maylene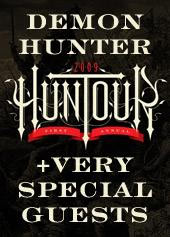 NEWS SOURCE: a Jesusfreakhideout.com report
June 5, 2009
Demon Hunter
Demon Hunter is now selling tickets for their "HUNTOUR." The band writes: "As most of you know, Demon Hunter isn't able to tour as often as many bands. With 2009 being an "off" year for us, we decided to do something special and organize four "mini-festivals" in select cities in the US: Seattle, Anchorage and 2 nights in Southern California! And now you can buy tickets! https://tixx1.artistarena.com/demonhunter/"
Show Info:
8/12 Seattle, WA @ El Corazon
w/ 7 Horns 7 Eyes, Heiress (ex-Himsa)

8/14 Pomona, CA @ Glasshouse
w/ Throwdown, The Crucified, The Great Commission + more TBA!

8/15 Pomona, CA @ Glasshouse
w/ Focused (reunion!), Living Sacrifice, The Great Commission + more TBA!

9/11 Anchorage, Alaska @ TBA
w/ Bleeding Through + more TBA!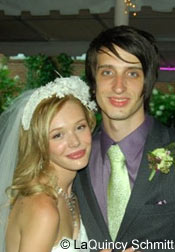 Krystal Meyers
Congrats are in order to Krystal Meyers who tied the knot on May 30th with longtime boyfriend Alex Hawkins! A faithful JFH reader, Alicia, wrote in about it and pointed us to a Spanish Krystal Meyers fansite -- krystalmeyers.es.tl -- which also features a photo of the happy couple! (photo credit: LaQuincy Schmitt. Click on the photo for the full image!).
Project 86
Project 86 will be conducting a live phone chat on Monday, June 8th. The band announced last night: "Hopefully all of you are getting your faces destroyed by the new track(s) from the upcoming record. We will be doing a live PHONE CHAT with the band this Monday at 7 P.M.! You will get a chance to speak your mind directly to the band. The chat will last for two hours. Just call us between 7 and 9 P.M. PST 949-287-4936 (406 907 7148 if you are from Canada). Set a reminder on your calendars!!!" Picket Fence Cartel drops July 14th.
August Burns Red
August Burns Red has posted photos from the video shoot for a new song called "Meddler." Here's what they had to say about it: "Hey folks! So we just shot a pretty sweet new video for a song called "Meddler." Keep an eye out for it sometime later this month. But for now, you can check out some photos from the set here! Don't forget, new song coming June 15th! - ABR"
Maylene & The Sons of Disaster
Maylene's new album, appropriately titled III drops June 23rd (but "ships" June 18th)! The band has announced a couple of preorder options. Check 'em out... "Hey guys, we have a new album coming out June 18th. Pre-order yours before it hits stores, Get The New CD! Get your copy and let us know what you think. While you there grab a t-shirt and CD for a discounted price. You Know You Want Both Anyways! Also, stock up on our merchandise and get our box set, hand branded with our logo. The box set includes, The III CD, a Maylene logo belt buckle, shotgun shells, a t-shirt and a Maylene flag. Check Out the Box Set!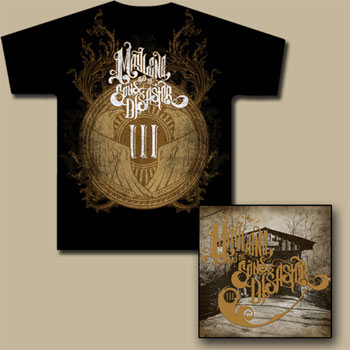 For more info on these artists, visit the JFH Artists Database.


[2022]
Jan. | Feb. | March | April | May | June | July | Aug. | Sept. | Oct. | Nov. | Dec.
[2021]
Jan. | Feb. | March | April | May | June | July | Aug. | Sept. | Oct. | Nov. | Dec.
[2001 - 2022]
Visit our complete MUSIC NEWS ARCHIVE