WORLD-RENOWNED TEEN MANIA MINISTRIES LAUNCHES EE-TAOW RECORDS
Label's Flagship Artist, Unhindered, To Release Debut Project Oct. 20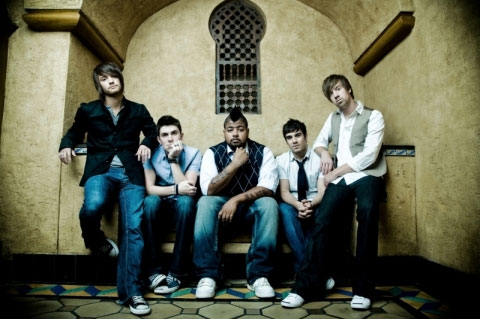 NEWS SOURCE: Savvy Media
August 13, 2009
(NASHVILLE, Tenn.) Aug. 13, 2009---International youth outreach organization Teen Mania Ministries announces the launch of new worship label, EE-Taow Records. The label will introduce its flagship artist, Atlanta-based Unhindered, with the release of Be on Oct. 20, 2009.
Founded to develop the next generation of worship musicians and songwriters, EE-Taow aims to provide its young audience with an authentic, relevant worship experience.
"We've been hosting Teen Mania events for 20 years now, and millions of kids have learned how to follow Jesus," says President and Founder of Teen Mania Ministries Ron Luce. "Where ever there is a movement of God, there is music, and I began to ask myself what the soundtrack to our movement would look like. EE-Taow gives our young people a means to express themselves and become part of a larger story. It's music by teens for teens."
The label's first signing, rock worship Band Unhindered, comprises Ben Smith (keyboards, vocals), Pat Barrett (guitar, vocals), J.R. Collins (bass), Christian Paschall (drums), and Ashley Dasher (guitar). Hailing from Atlanta, Unhindered's independent release, City Streets (2005), sold more than 30,000 copies, creating a buzz among industry circles and earning the band invites to perform more than 150 dates annually. Among those dates was a 2006 Acquire The Fire event in Seattle for 5,000 people.
"A few months later Teen Mania called us up again," explains Barrett. "They were starting a new worship label that would focus on worship for the next generation. We were really intrigued by that idea and eager to be a part of it. We are honored that EE-Taow has entrusted us with being the first to carry out its vision."
"The synergy of their hearts is real, and they know how to lead their generation," says Luce of Unhindered. "They have been out there building a report with our teens, so it seems only natural for them to be the first band signed to our label. We're really like family."
Unhindered will release its national label debut, Be, Oct. 20, 2009. The record's first single, "You Are My Creator," is currently being serviced to Christian AC and CHR radio. Additional album details are forthcoming. For more information on Unhindered, visit www.unhinderedworship.com.
About EE-Taow Records
EE-Taow Records is a music company that has the desire to enable the connection between our Creator and people of this world, His creation. The artists who record for EE-Taow write songs for their generation because they have a gifting to lead others in worship and singing to God. The VOICE of EE-Taow Records is uncompromising and excellent… It is worshipful and reflective.... It is inspired and genuine... it is TRUE. It is REAL. For more information, visit: www.eetaowrecords.com.
About Teen Mania Ministries
Teen Mania Ministries exists to provoke a young generation to passionately pursue Jesus Christ and to take His life-giving message to the ends of the earth! Its core values are faith, integrity, relationships, vision, and excellence. To find out more about Teen Mania Ministries, visit: www.teenmania.com
###


[2021]
Jan. | Feb. | March | April | May | June | July | Aug. | Sept. | Oct. | Nov. | Dec.
[2020]
Jan. | Feb. | March | April | May | June | July | Aug. | Sept. | Oct. | Nov. | Dec.
[2001 - 2020]
Visit our complete MUSIC NEWS ARCHIVE