CCM NETWORK INTERNATIONAL SONGWRITING CONTEST ANNOUNCES SONGWRITER OF THE YEAR
International Christian Music Organization Selects Washington, D.C. Area Worship Pastor Keith Elgin as Songwriter of the Year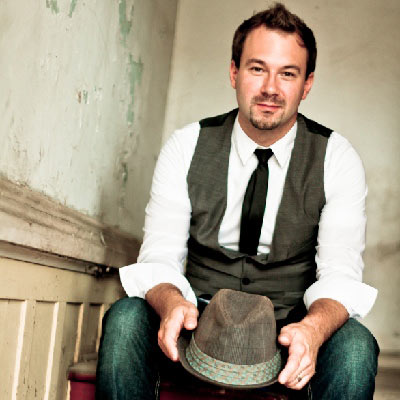 Keith Elgin, 9th Annual CCM Network International Songwriter of the Year
NEWS SOURCE: McCain & Co. PR
June 26, 2012
SPRINGDALE, Ark. (June 26, 2012) - The 9th Annual CCM Network International Songwriting Contest has announced its Songwriter of the Year, Keith Elgin. The singer/songwriter, whose winning song is "Made For More" from his self-titled EP, will receive prizes including studio time with one of the industry's top record producers.
CCM Networking International was founded in 2004 to offer resources to the current and next generation of Christian music artists, songwriters and worship leaders. Its annual songwriting competition is the organization's premier event of the year.
In addition to prizes, the contest, sponsored by the Springdale-based CCM Network International, features songwriting critiques from CCM industry professionals, promotional opportunities and low-cost entry fees.
The annual Songwriter of the Year is selected from four quarterly first place winners. Elgin, who placed first in the 4th quarter competition, is a worship pastor at The Vine church in the Washington, D.C. area. He previously has recorded two full-length CDs and has shared the stage with numerous CCM artists, including Chris Tomlin and P.O.D.
"Glory to God! Being named the Songwriter of the Year is really cool!" says Elgin. The songwriter will now go into the studio with producer Jeff Quimby, former director of artist development at Integrity Music and veteran producer for the likes of Lincoln Brewster, Nicole Nordeman and Big Daddy Weave. Elgin also will receive radio promotions from A-Sides Radio Promotion.
"We have been humbled by the amazing talent we've heard during the 9th Annual CCM Network International Songwriting Contest and we are proud to select Keith Elgin as this year's winner," says Jeff McLaughlin, founder and president of CCM Network International. "We believe we'll be hearing much more from this talented man!"
The 9th Annual CCM Network International Songwriting Contest quarterly winners include:
- 1st quarter: Tom Houck, first place; Matthew Browne, second place; Gene Ezell, third place
- 2nd quarter: Lenny Juliano, first place; Phil Smith, second place; Shyra Murrey, third place
- 3rd quarter: Paul Reeves/The Classic City Collective, first place; Chris Tanner, second place; Anneline Breetzke, third place
- 4th quarter: Keith Elgin, first place; Bob Vandervliet, second place; Zach Taylor, third place.
For more information or to learn how to enter the 10th Annual CCM Network International Songwriting Contest, visit christiansongwriting.com.
About CCM Network International:
CCM Network International is one of the most exciting and fastest growing Christian music organizations in existence today. With free membership, members gain access to interviews, newsletters, updates, news, industry tips, and the ability to network with other Christian songwriters, worship leaders, artists and bands via the ChristianSongwriting.com website. Industry veterans also have tapped into the valuable resources offered by CCM Network International.
"I recently discovered the ministry of ChristianSongwriting.com and have been coming back for the interviews and other helps they offer," says Mark Hall of Casting Crowns. "They are answering tough questions and touching on topics that very few other sites are talking about. You should definitely check it out!"
"Are you a songwriter? Have you ever wanted your songs to be heard by professionals in the Contemporary Christian Music Industry? This is a great opportunity to promote your songs," says Dove Award winning vocalist Twila Paris.
To learn more about CCM Network International, visit christiansongwriting.com.