Colony House Release Second Video Off New EP - "Waiting For My Time To Come"
New Full Length Album Set To Be Released This Year

Performance Announced As Part Of Communion New York at Rockwood Music Hall, Feb. 4th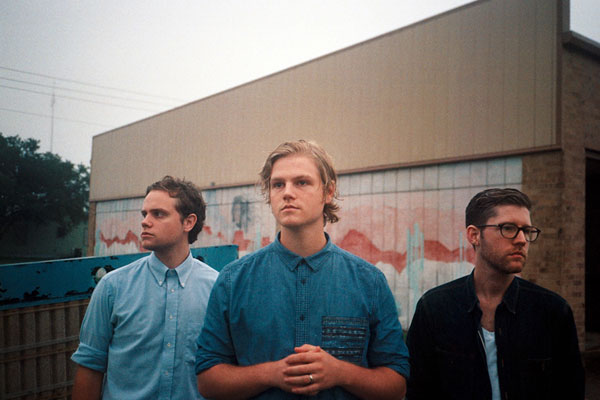 NEWS SOURCE: Missing Piece Group
January 20, 2014
Earlier today, Indie-rock trio Colony House released the second video off their new EP for the song "Waiting For My Time To Come." The second of three, the new songs are just a taste of what's to come including a full length album set to be released later this year.
The video features old footage from Ub Iwerks' 1934 Cinecolor cartoon adaptation called "The Brave Tin Soldier," which is based on Hans Christian Andersen's literary fairy tale "The Steadfast Tin Soldier." First published in Copenhagen in 1838 via the first booklet of Fairy Tales Told for Children, the story is about a tin soldier and his love for a paper ballerina. After several adventures, they both perish together in a fire.
Watch "Waiting For My Time To Come" via YouTube HERE.
Frontman Caleb Chapman stated that "'Waiting For My Time To Come' is one of our favorite songs to play right now because, in a way, it was written specifically for ourselves, and completely sums up where the band is at right now. We know everyone walks a similar road in the beginning, and it often feels like an uphill battle (probably because it is) but we have seen the good that comes from waiting. Rushing things only ends up making what you are trying to do messy," continued Caleb, "so instead of looking to tomorrow we plan on enjoying today for what it is. This song is our reminder to do just that. Basically it is a story of struggle…Ultimately, however, it is a story of perseverance…just like the song."
MetroLyrics premiered their first video for "Keep On Keeping On" which you can check out HERE.
Also announced today, the band will be included in the upcoming Communion New York Club Night at Rockwood Music Hall in New York City on February 4th. Founded by Mumford & Sons' Ben Lovett in 2006, Communion hosts a community of musicians, industry and fans alike, to provide a platform for current emerging artists. Colony House will perform on Rockwood's Stage 2 at 7:30pm. For more information or to purchase tickets, visit www.rockwoodmusichall.com.
Late last year, Colony House re-invented themselves with a new name (formerly called Caleb) and a new approach along with this brand new EP. Written and recorded in a month as a self-imposed challenge, the new songs were released in December as a preview to their forthcoming full length. The trio of brothers (two of blood, one of heart) from Franklin, TN, get their name from a humble apartment complex in downtown Franklin that has at some point in each of their lives been called home by all three members.