Show Hope Recognized At Fourth Annual Business With Purpose Awards Luncheon And Integrity Forum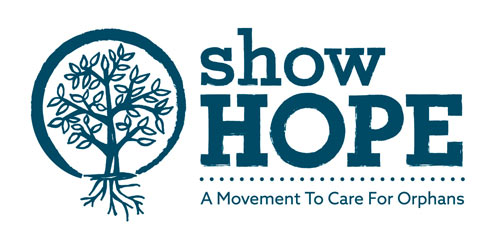 NEWS SOURCE: Merge PR
June 5, 2014
Franklin, Tenn - 5 June 2014 - Show Hope™ was recognized yesterday by the Fourth Annual Business with Purpose Awards Luncheon and Integrity Forum. These awards are presented each year to companies and their leaders distinguishing themselves as having created cultures committed to high integrity and community service, to encouraging their employees to achieve a higher social mission, and to achieving the highest level of profitability and financial success. Show Hope was awarded the Business with Purpose Awards in the Not For Profit Organization category.
On behalf of their recognition, Scott Hasenbalg, Show Hope's Executive Director, shared "The orphans that we ultimately serve deserve to be pursued with excellence that flows out of our board, our staff and our partners. We are thrilled to be awarded by the Business Department at Lipscomb University and are humbled to be recognized in this way."
The Business with Purpose Awards Luncheon was held at Lipscomb University on June 4, 2014 and sponsored by the Dean Institute for Corporate Governance and Intergrity in partnership with the Center for the Public Trust.
# # #
For more information, please visit:
ShowHope.org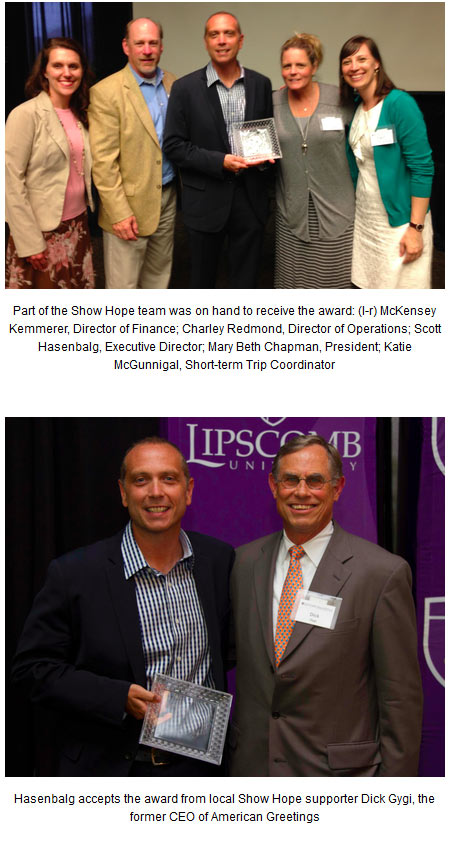 For more info on Steven Curtis Chapman visit the JFH Artists Database.