Daywind Music Group Re-Launches Vital Records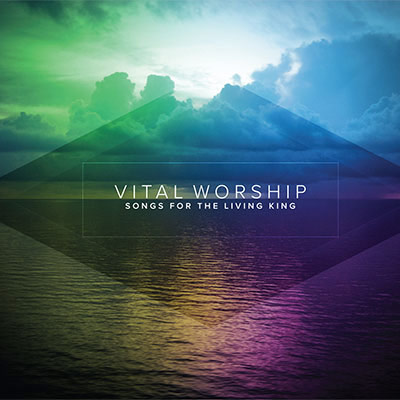 NEWS SOURCE: Daywind Music Group
June 12, 2014
Daywind Music Group is excited to announce the re-launch of Vital Records. Introducing Vital Worship: Songs for the Living King. This debut release includes songs written and recorded by worship leaders from churches spanning seven states including Georgia, Montana, Tennessee, Texas, Nebraska, Kentucky and Virginia. The album is being distributed by New Day Christian Distribution.
Chad Green, Senior Creative Director, Daywind Music Publishing, explains, "The idea is pretty simple, really. We are trying to help promote great worship songs being created in the local church to other members of the church as a whole."
The physical release is currently exclusively available at Family Christian Stores. It is also available digitally at iTunes, Amazon and Daywind. Lead sheets for each song are available at PraiseCharts and Daywind.
The track listing for Vital Worship: Songs for the Living King is as follows:
Title (Writers) *Recorded By (Location)
01. Behold The Great I Am (Farren/Felker/Grisham/Purdy/Tinnesz)
*Michael Farren (Gateway Church; Franklin, TN)
02. Death Is Overcome (King/Kintzel/Smith)
*Ross King (Community Church; College Station, TX)
03. For All of Us (Farren/Felker/Grisham/Purdy)
*Hearts of Saints (Touring Worship Band; Paducah, KY)
04. Hallelujah for the Cross (King/Wright)
*Todd Wright (Bethel Bible Church; Tyler, TX)
05. Love Can Not Die (Reeves)
*Paul Reeves (Classic City Collective/Classic City Church; Athens, GA)
06. Love Displayed (King/Kintzel)
*Justin Kintzel (Liberty University; Lynchburg, VA)
07. We Are Free (Morris/Tinnesz/Warren)
*Jarrod Morris/Matt Warren (Crosspoint.tv; Nashville, TN)
08. Your Kingdom Is Coming (Cowart/Reeves)
*Benji & Jenna Cowart (National Praise & Worship Institute; Nashville, TN)
09. Rise and Rise (Dillon/Dowler/Guido/MacDonald/Ray)
*Skull Church (Fresh Life Church; Kalispell, MT)
10. Jesus Shall Reign (Watts/Hatton arrg by Zach/Zach)
*The Silver Pages (Philip Zach; The Grid Studio; Lincoln, NE / Paul Zach; Portico Church; Charlottesville, VA)
###
For more info on Hearts of Saints visit the JFH Artists Database.
For more info on Pocket Full of Rocks (Michael Farren) visit the JFH Artists Database.