THE RUBYZ - I'LL FOLLOW YOU -
In Stores Today
Teen Trio Prepares for Upcoming Festival Tour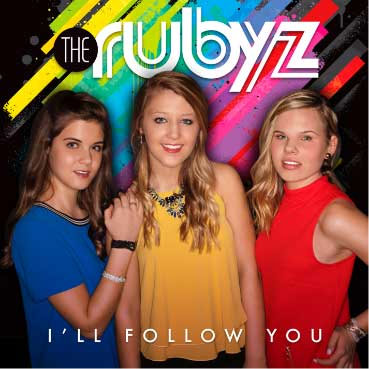 NEWS SOURCE: Biscuit PR
June 17, 2016
Nashville, TN - Today, June 17, pop trio THE RUBYZ releases its fourth project, I'll Follow You. The Rubyz brand is known for developing the best young talent in the Christian pop market, and I'll Follow You showcases the talents of a new lineup featuring of Addy Schneider (14), Jessica Coffey (14) and Tanner Davis (17).
The Rubyz were formed to offer tweens strong role models and positive music as alternatives to the negative messaging that often fills mainstream pop music. Filled with big pop sing-along anthems reinforced by strong vocals, this EP promises to encourage and inspire tweens to think of themselves as VIPs - young adults focused on Value, Identity, and Purpose.
The band also released the video for the single "Breathtakingly Beautiful" last week, which can be viewed here:
"I am so incredibly excited for people to hear the music, and for us to perform our new songs for the first time," explains Tanner. "It's such a long process getting the songs produced, perfected, and choreographed. I can't wait to finally perform them at Creation!"
To promote I'll Follow You, The Rubyz will be performing on the Family Fest tent at Creation NE, Sonshine and Creation NW this summer. Each day, beginning at 1:30pm, the Family Fest tent will kick off, featuring The Rubyz as well as 1GN, TJ Prodigy, Abigail Duhon, Alexis Slifer and an illusionist. Creation NE is in Mt. Union, PA from June 29-July 2, Creation Sonshine takes place in the Twin Cities July 22-23, and Creation NW is in Tri-Cities Washington from August 4-6
Jessica adds, "I am excited to be going to the Creation festivals this year, because the adventure is beautiful! I'll never let go of the memories I get to make with people I love. This summer journey is going to be a great one."
Album: I'll Follow You
Artist: The Rubyz
Release Date: June 17, 2016
Label: iShine/Bema Media
MSRP: $4.99
http://therubyz.com/
###
For more info on The Rubyz visit the JFH Artists Database.