Pen Pals (Jetty Rae & Heath McNease) Release
"I Disappear" (Official Video)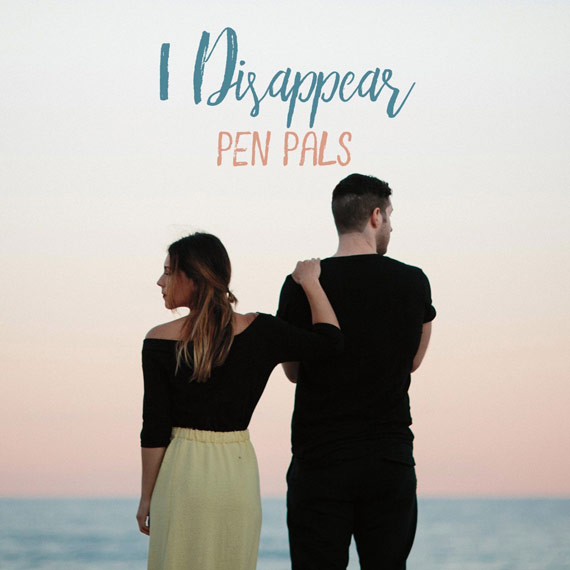 NEWS SOURCE: The Pen Pals
August 15, 2017
Pen Pals, comprised of indie artists Heath McNease and Jetty Rae, are poised to debut their next recording together, titled I Disappear. This week, the pair debuted a new music video for the title track, which you can view below. Jetty shared this personal letter with the video's release.
Hey Friend, I'll keep this short and sweet. Many of you are aware that I am one half of a folk duo called Pen Pals with singer-songwriter (and rapper) Heath McNease. Back in April of this year Heath and I got together with lots of songs in various forms of being finished in hopes that we would have a new project by summer. We wrote some songs together, some apart and collaborated over Easter weekend in a very quaint country church in the back roads of Colquitt Georgia. The experience was a first for both of us, as our last project was lyrically and melodically written completely by Heath with me in mind as the female counterpoint. Our latest project really was a shared experience, and to be quite honest with you all I was a bit nervous to write together. The working apart thing really worked for us, and I was afraid that changing it up wouldn't provide the same magic as our first projectm "Gold", as the Pen Pals.

I had just been through one of the hardest years of my life, seeing my dad suffer through cancer... eventually saying goodbye forever February 23rd. To jump right back into the writing process with so many emotions, grief and heartbreak was incredibly cathartic. It gave me hope. The songs that we wrote are centered around the feeling of loss, heartbreak, and disillusionment. There are songs that Heath wrote that could be my story and my words verbatim. There is a very tender ballad that makes me cry every time I sing it called "I Will Be Your Sun." To put it bluntly, I love this project.

To support our first single 'I Disappear" which drops later this week, we enlisted my amazingly talented sister, brother-in-law, family friend with a drone, and my best friend to shoot a beautiful video on a rainy monday this past July. I hope it moves you as much as it does me. Thanks again for all your support-love you guys!
The album's first single, "I Disappear" releases digitally August 18th.
###