Milagro Records, Led by Gospel Artist & Producer Juan Santiago, Inks Distribution Deal with New Day Christian Distributors
Santiago Introduces New Label Staff Members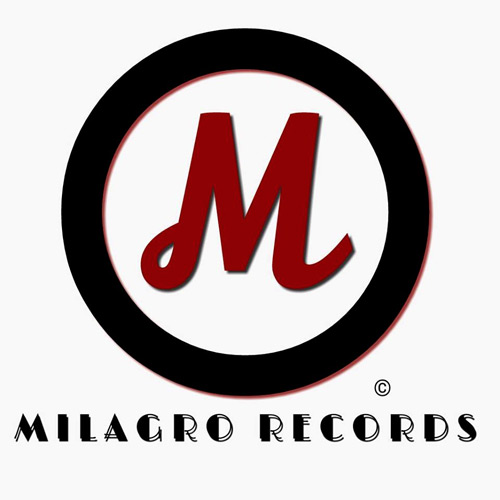 NEWS SOURCE: Tehillah PR
March 1, 2018
(Durham, NC) – March 1, 2018 – Independent Gospel artist Juan Santiago is known as the leader of the dynamic ensemble Juan Santiago & Uninhibited Praise (JSUP). The group, based in North Carolina, is consistently recognized for riveting vocals and unforgettable sacred music. The group's leader is also the owner and founder of Milagro Records, a record company with a mission of promoting Gospel music nationwide. The label just got a boost with a newly-signed distribution deal with New Day Christian Distributors.
Recognized as one of the premiere distribution companies in Christian and Gospel music, New Day's Vice President, Ed Leonard and Santiago, signed the deal last Friday. In addition to JSUP, the deal will include distribution of the label's other artists including Sunila Williams and LaBria Thompson. The record company is also home to a new signee, Steven Hickerson, who sings with Ricky Dillard and Maranda Curtis. Santiago will be debuting a brand new group, Juan Santiago & Integrity, which will release a brand new single this year. Milagro's first project under the new deal will be a compilation CD which will include singles by all the artists from the label. The project is scheduled to drop in June 2018.
Juan Santiago is thrilled about the new business partnership with New Day Christian Distributors, known for distributing established and up-and-coming recording artists. Santiago is excited that the music of his artists will be available nationally, both online and in retail establishments. "This is something that I have prayed for," he says. "I knew it would come and I am glad that my music and my artists' music has an even greater platform." Ed Leonard, Vice President of New Day Christian Distributors, is glad to have Juan Santiago on board as well. He says, "New Day is pleased to welcome Milagro Records to its family of distributed labels. We look forward to helping Milagro bring their great artists to the physical and digital retail platforms."
It's a great opportunity for all of Milagro's artists. LaBria Thompson was the second artist Santiago signed. Moved by her sincere worship and ability to bring others into the presence of God, he released her debut single, "How Can I Smile", in 2017. Sunila Williams, Juan's sister, an anointed singer as well, released her debut single, "My King", last year. Prior to the single's release, she was featured on Naro Group Presents Juan Santiago & Uninhibited Praise: Ultimate Worship Experience. Steven Hickerson, a gifted vocalist with an exceptional range, will be releasing his debut as well while JSUP will be dropping a new project, too. In addition to releasing new music, artists will be hitting the road. Juan Santiago & Uninhibited Praise will be touring London in August 17 – 29, 2018. They will be visiting more than a dozen churches during their annual tour to the United Kingdom. Clearly, it will be a very busy year for Milagro Records.
With the new exposure and bourgeoning roster, the CEO of Milagro Records knew he would need assistance. He recently hired several new staff members. Joyce Jigetts is Santiago's Personal Assistant and is also Artist Liaison for Milagro Records. Stephanie Holloway is the label's Booking Manager, who happens to be the owner of Nuloveradio1. Jonathan Parker Ashley is Juan's cousin and is the A&R Manager for Milagro Records. Ashley is also the Founder and Director of JPA & Ascension and Higher Dimension Praise Chorale and is a National Officer of the National Convention of Gospel Choirs & Choruses, also known as the Thomas Dorsey Convention. Connect with Milagro Records, on Facebook and Twitter.
###