Bethel Music's Steffany Gretzinger to Release Deeply Vulnerable Blackout on March 30th
Anticipated sophomore album finds Gretzinger leaning in as a songwriter in midst of self-discovery

Available for pre-order now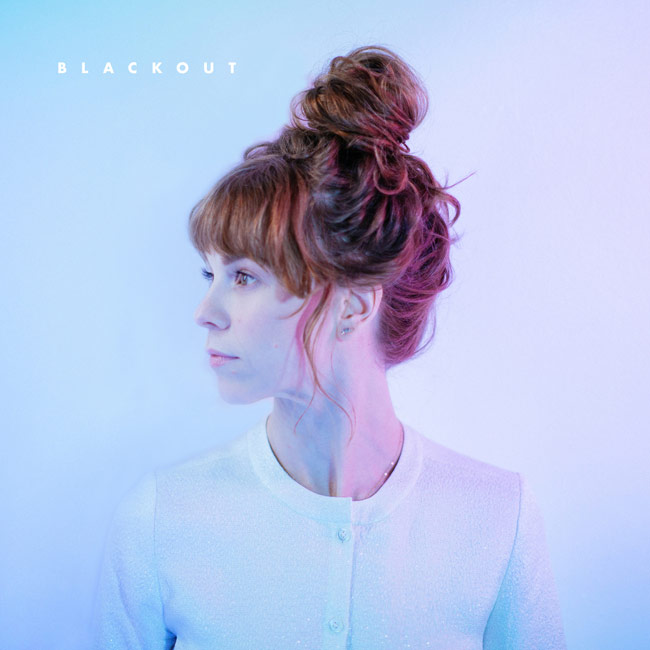 NEWS SOURCE: The M Collective
March 9, 2018
Nashville, Tenn. (Mar. 9, 2018) – Blackout, the newest album from Bethel Music's Steffany Gretzinger, is set to release on March 30. Known for leading thousands in corporate worship with powerful vocals, Gretzinger's latest project sheds light on her vulnerable, less-visible side. With songs for the "in-between moments in life" that often shape us, Blackout heralds the message that even when circumstances bend towards chaos, light that shines from the inside out cannot be dimmed.
"It's about being able to joyfully dance as tears stream down your face, knowing that life comes through learning to grieve and celebrate at the same time," said Gretzinger.
The title track was born out of a place of self-discovery for Gretzinger. Navigating, each moment as choice to be vulnerable and present, "Blackout" gives an image to the light that penetrates the dark.
"You can't turn out a light shining from the inside. We're living in a blackout. The day is dark, but the light shines the brightest in the darkness. If there was ever a time for us to shine, it's now. If we're really going to be The Light Of The World, we have to know who we are in God," shared Gretzinger. "It is possible to learn to dance while the tears stream down our faces, to stay connected to the One who made us. If we understand that we are made of light, then we can't be threatened with darkness."
Blackout is now available for pre-order here.
Get Connected with Steffany Gretzinger:
Website: https://bethelmusic.com/artists/steffany-gretzinger/
Facebook: https://www.facebook.com/SteffanyDawnGretzinger/
Instagram: @SteffanyDawn
Twitter: @SteffGretz
About Bethel Music:
Bethel Music is a worship ministry that formed as an organic extension of Bethel Church in Redding, CA. Over the last seven years, Bethel Music has grown from being a local church music ministry to becoming a global outreach featuring a cadre of songwriters and worship leaders, with both online and on-campus worship schools. The Bethel Music Artist Collective includes Brian and Jenn Johnson, Jeremy Riddle, Steffany Gretzinger, Amanda Cook, Jonathan David and Melissa Helser, Leeland, Matt Stinton, Hunter Thompson, Paul and Hannah McClure, Kalley Heiligenthal, Josh Baldwin, Cory Asbury and Kristene DiMarco. Together these artists have six acclaimed albums that all went to the top of Billboard's Top Christian Albums chart, in addition to four GMA Dove Awards and a GMA Covenant Award. Bethel Music's multi-artist double-disc live recording Have It All (2016) hit No. 1 on the overall iTunes Albums chart and No. 6 on Billboard's Top Albums chart, becoming Bethel Music's highest retail debut on the charts ever. Starlight, Bethel Music's first full-length album recorded live on tour, is among their latest to top the chart.

The heart of Bethel Music is to be a steward of the worship being created and released at Bethel Church, making it a resource available to the world. In addition to thousands of people that attend Bethel's weekly worship services, another 350,000 plus people subscribe to the online stream of the services at www.bethel.tv. WorshipU, Bethel Church's online school of worship, features ongoing training programs underneath seasoned instructors, with tracks including worship leader, songwriter, sound engineer, team essentials, producing a song and worship fundamentals, available at www.worshipu.com. More about Bethel Music can be found at www.bethelmusic.com.
Get Connected to Bethel Music:
Website: https://bethelmusic.com
Facebook: https://www.facebook.com/bethelmusic
Instagram: @bethelmusic
Twitter: @bethelmusic
###