VERITY RECORDS KICKS OFF
BLACK MUSIC MONTH WITH
#WEAREVERITY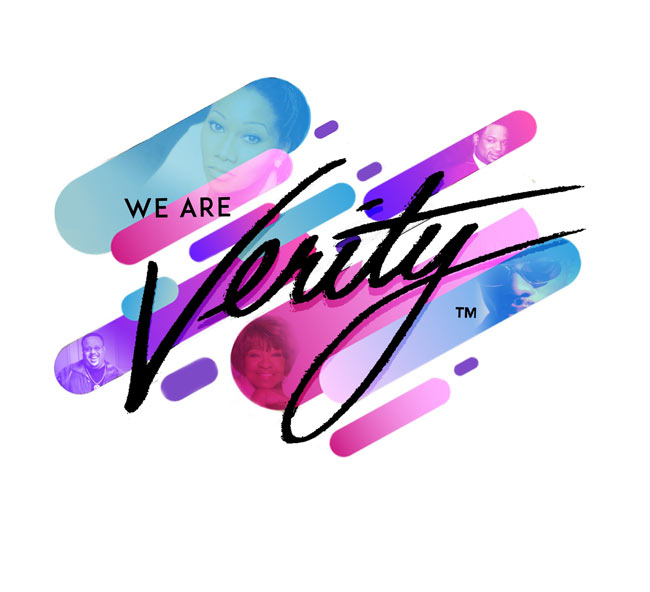 NEWS SOURCE: W&W PR
June 1, 2018
Nashville, TN (June 1, 2018) – Today, Verity Records launched a new campaign, #WeAreVerity. The initiative, which coincides with Black Music Month (June), was created to celebrate Verity Records' rich legacy and diverse catalog, as well as highlight gospel's place as a cornerstone of Rock & Roll and pop music.
Founded in 1994, Verity Records is home to one of the most robust catalogs in gospel, including releases from iconic artists such as Yolanda Adams, Helen Baylor, Vanessa Bell Armstrong, Twinkie Clark, Daryl Coley, Fred Hammond, John P. Kee, Donnie McClurkin, Marvin Sapp, Richard Smallwood and Hezekiah Walker. Throughout the month of June, #WeAreVerity will highlight these artists and the timeless music that is beloved and enjoyed by people all over the world. The campaign will showcase a different Verity artist (past or present) each day by sharing their songs, videos and fun facts about them via social media.
Verity has found that music lovers and countless artists, both gospel and secular, have strong connections to the songs and albums that the venerable label has produced throughout the years and that is the spirit behind #WeAreVerity. RCA Inspiration & Verity Records VP of Marketing, Damon Williams, says, "Verity Records has a long and storied history in not just gospel music, but within secular music formats as well. Artists and releases from the label have topped charts across genres and have penetrated the mainstream lexicon via heavy rotation on radio, as well as through high-profile television appearances, record-breaking world touring, and visibility on the world's most prestigious stages. As a result, we all have some association with Verity, whether through a direct connection with an artist or simply by way of a song that has touched and enhanced our lives".
In addition to commencing #WeAreVerity, the label has re-launched its website, www.verityrecords.com. The updated site showcases Verity's expansive catalogue and provides visitors with an opportunity to sign up to receive exclusive content.
For more information and news about Verity Records also visit:
Facebook: Verity Gospel
Twitter: @VerityGospel
Instagram: @VerityGospel
###