TWO TIME GRAMMY NOMINEE AND PLATINUM RECORDING ARTIST LAUREN DAIGLE RELEASES NEW ALBUM LOOK UP CHILD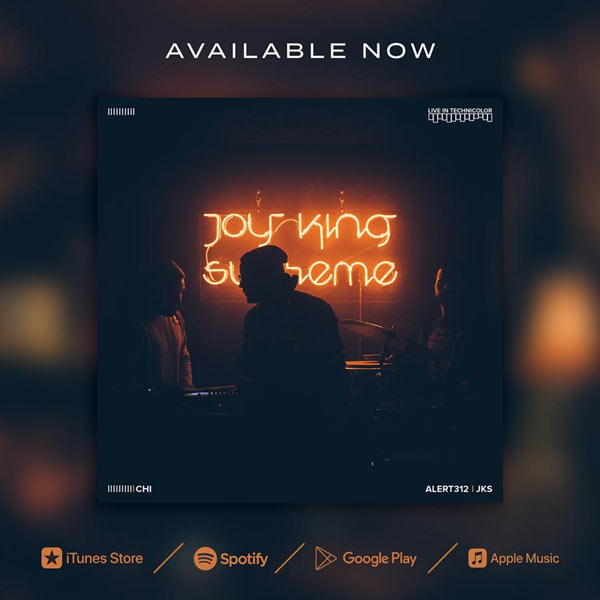 NEWS SOURCE: Humble Beast
September 7, 2018
Chicago Hip-Hop trio Alert312 proudly presents their third full-length record Joy King Supreme.
The trio explores the source of joy that they find exclusively in the person of Jesus Christ and the infinite gifts he holds together for our joy. From injustice, gentrification, fear, identity, and hope in eternal life, ALERT312 emcee Esteban Shedd writes, laments and celebrates with blunt meditation.
Daniel Steele, Jackie Hill Perry, Soul Surplus, Liz Vice, Macklyn Mosley and Joseph Solomon all have significant contributions and display the groups' conviction of the most meaningful art being created in community.
From the beginning, Humble Beast has been committed to radical generosity, which means that all the label's music is freely given.
You can download "Joy King Supreme" now for free at the Humble Beast store, and share it with others.
###