DOVE-AWARD WINNING MEREDITH ANDREWS SET TO RELEASE FIRST LIVE PROJECT FAITH AND WONDER (LIVE) MARCH 8TH, 2019
FIRST SONG, "A MILLION SAINTS," AVAILABLE ON DECEMBER 7TH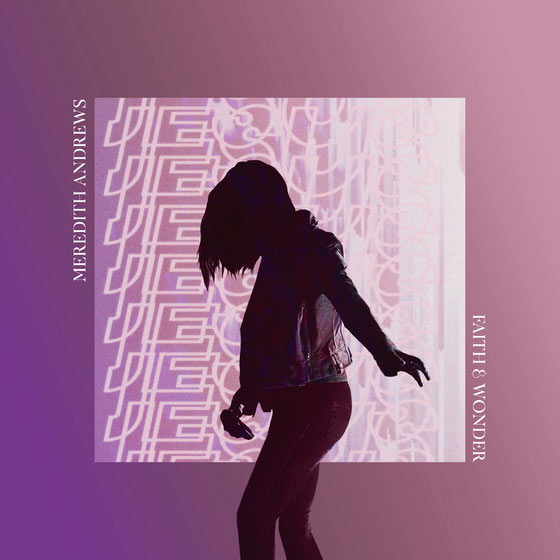 NEWS SOURCE: Merge PR
November 27, 2018
NASHVILLE, TENN. (NOVEMBER 27, 2018) Worship Leader, songwriter, and captivating vocalist Meredith Andrews invites the world to experience a very special night of congregational worship that took place in downtown Nashville at her home church The Belonging Co. on September 26, 2018 for her upcoming live recording. Meredith Andrews will be releasing her first live EP, Faith And Wonder (Live), on March 8, 2019.
In anticipation of the upcoming release, Andrews will be releasing three singles digitally leading up to the six-song EP release. Next week on December 7th, the first song, "A Million Saints," will be available as well as a pre-order for the entire EP. Next year, "Faith And Wonder (feat. Cody Ray Lee & Abbie Simmons) [Live]" will be available on January 4th, 2019 and "Open Over Us (Live)" on February 8, 2019, leading to the full EP release in March.
Faith And Wonder (Live) was produced by her husband, Jacob Sooter, who also co-wrote five songs on the EP. She also enlisted the help of her church family from the crew and production team as well as a large portion of the audience for the live recording making it a family affair. Co-writers of Faith And Wonder (Live) include: Meredith Andrews, Jacob Sooter, Phil Wickham, Mia Fieldes, Hank Bentley, UPPEROOMS's Abbie Simmons and Cody Ray Lee, Bethel Music's Steffany Gretzinger, The Belonging Co.'s Andrew Holt, and Vertical Worship's Tyler Miller and Eddie Hoagland.
The result is a collection of songs that feel like a homecoming, intimately personal while still filling the room with a collective chorus of worship for a God who saves. It was Andrews' first and only goal in creating Faith and Wonder (Live), for God's presence to be felt in a deep and genuine way.
"More than anything, I wanted this project to honor Jesus," shares Andrews talking about the EP and recording. "It was an opportunity to get in a room full of people, sing these songs over and with them and encounter the presence of God together."
The debut single, "A Million Saints," was co-written with worship leader Phil Wickham. True to the heart of the project, this song is about the global church, lifting one voice with one heart.
"It's a picture of heaven to me, all of us joining in and singing, 'God, You're holy,'" states Andrews about the song. "It's not just about me or my community. It's the church of the world, all nations and all generations singing the same thing, lifting up one name."
ABOUT MEREDITH ANDREWS: Word Worship Music recording artist, Meredith Andrews, is passionate about writing and leading songs that keep people's hearts and minds set on Jesus. Over the course of her four Word Worship albums, the Dove Award-winning artist has been using her musical gifts, love for God, and her huge heart for His people - to teach and remind us all about the enormity of our awesome and loving Savior. Andrews, who previously was on staff at Harvest Bible Chapel in Chicago now leads regularly at The Belonging CO, her home church here in Nashville. As a gifted songwriter and recording artist, she has been a part of multiple songs sung by churches across America such as "Open Up The Heavens", "Lamb of God", "Not For A Moment", and "Spirit of the Living God". Andrews often leads worship at major women's and/or worship leader conferences across the U.S., and has toured with Matt Maher, Natalie Grant, Big Daddy Weave, Vertical Church, Phil Wickham, and Michael W. Smith, among others. For additional information, please visit: www.meredithandrews.com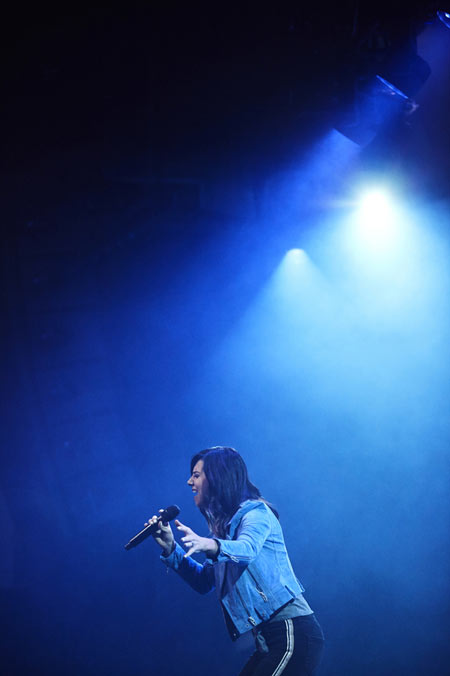 ###
For more info on Meredith Andrews, visit the JFH Artists Database.