New MDSN Single, "Hunger," Available March 8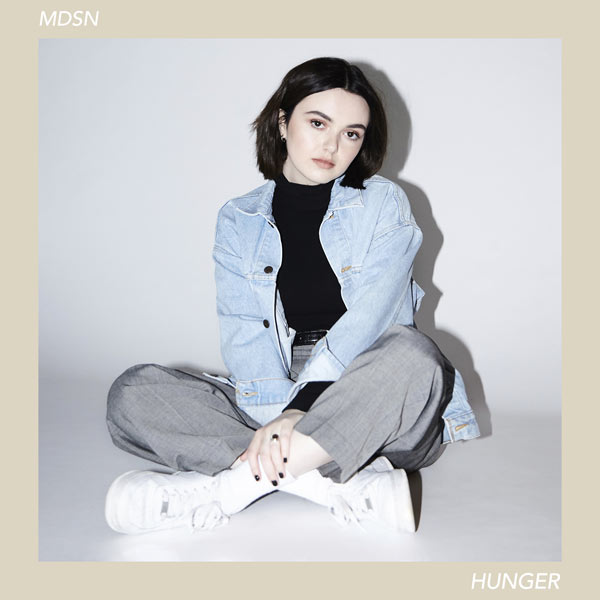 NEWS SOURCE: Integrity Music
March 6, 2019
Integrity Music announces the release of new single "Hunger" from teen worship leader and songwriter MDSN, daughter of acclaimed Dallas, Texas-based worship leaders and pastors David and Nicole Binion.
Penned by MDSN (pronounced "Madison") and Mitch Wong (Planetshakers), "Hunger" is a tender ballad of desperation and an entreaty for Christ-followers to return to their first love. The song, featuring MDSN on lead vocals, first appeared last fall on the Binion's best-selling album, Dwell. The new version of "Hunger," produced by Kyle Lee (Corey Voss/Michael W Smith/Leeland/Micah Tyler), is available to all major digital sales and streaming platforms beginning March 8.
"When Mitch and I wrote the song, I came in with the desire to write about desperation," says MDSN of the track. "The rest came out of us naturally… I couldn't have written it without Mitch, and we wouldn't have been able to write it without the Holy Spirit."
"I hope listeners feel an awakening of passion for Jesus, when they hear it," she adds. "It's about bringing older generations back to their first love...'renovating' older generations. And for younger generations, it's about introducing them to the greatest love they'll ever know and showing them the passion that's available to them."
MDSN, whose name is Madison Grace, grew up singing in church and has been writing songs since elementary school when she first caught the attention of Disney Channel music executives. Unfazed by the opportunity for pop success, she instead set her heart on worship, weaving her fierce, joyful faith into songs, including "Hunger" and previous single "Kerosene." In addition to appearing on the Dwell album with her parents, MDSN co-wrote and appears on Hawk Nelson's "Right Here With You." For more information, visit MDSNMusic.com and follow her on Instagram @mdsn and Twitter @mdsnmusic.
This world could never satisfy the longing in my soul
When all is lost and hope is dry, when all I feel is cold
I'm coming back to Your presence…
'Cause there's a hunger and a thirst
I am desperate, immerse me
Song/worship resources for "Hunger" are available through WeAreWorship.com and Integrity's ministry partners.
Integrity Music is part of the David C Cook family, a nonprofit global resource provider serving the Church with life-transforming materials. With offices in Nashville, Tennessee (US) and Brighton (UK), Integrity is committed to taking songs of substance to the local church and its leaders around the world. Integrity publishes many of the top songs in the Church, including "Great Are You Lord," "Revelation Song," "Open The Eyes Of My Heart," "In Christ Alone," "10,000 Reasons," "Here I Am To Worship," "The Lion And The Lamb," "Great I Am," and "We Believe," among others. Additional information is available at www.integritymusic.com.
###
For more info on MDSN, visit the JFH Artists Database.