WORSHIP LEADER AND SONGWRITER CODY CARNES RELEASES NEW SONG, "HEAVEN FALL," TODAY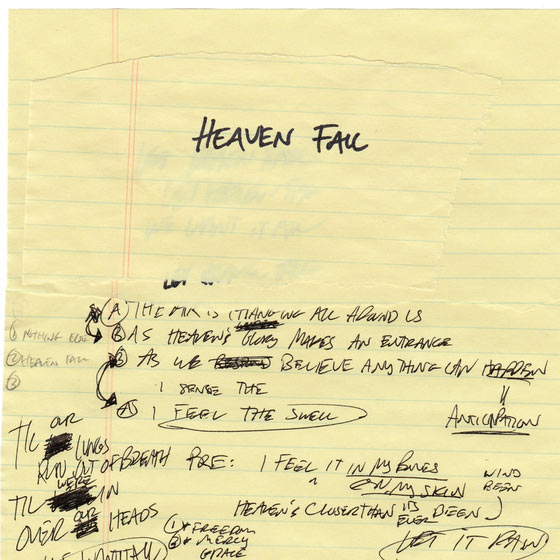 NEWS SOURCE: Merge PR
March 8, 2019
NASHVILLE, TENN. (MARCH 08, 2019)
Worship leader and songwriter Cody Carnes is releasing a new song, "Heaven Fall," today. This marks the second song this year that Carnes has released. Check out the new song available everywhere
here
.
'"Heaven Fall' came from a realization through James 1:17 - that every good and perfect gift is from above, coming down from God the Father," shares Cody Carnes. "When we experience a glimpse of heaven through His presence, everything that He is comes with it. His peace, joy, mercy, power, hope, love etc. This song started as a prayer to say 'God, I desire everything You are and I raise my faith and expectation to believe that You can do anything You want to do!'"
Earlier this year, Carnes released the song "Nothing Else," which he performed live at Passion 2019 for more than 40,000 young adults. The song continues to connect with listeners with it's raw message. The live version from Passion will be released in April.
Click here
to watch Carnes talk about the idea behind the powerful song and
here
to see the live Passion performance.
Carnes will be heading out with Elevation Worship on the "Hallelujah Here Below Tour" beginning March 18th through April 5th. Following that tour he will be on the Spring "Outcry Tour," at the end of April. See below for the upcoming tour dates to catch Carnes on the road.
"Hallelujah Here Below Tour"
March 18 Miami, FL
March 19 Orlando, FL
March 21 Austin, TX
March 22 Oklahoma City, OK
March 23 Dallas, TX
March 25 Denver, CO
March 26 Albuquerque, NM
March 27 Phoenix, AZ
March 28 La Mesa, CA
March 29 Los Angeles, CA
March 31 San Francisco, CA
April 01 Sacramento, CA
April 03 Spokane, WA
April 04 Vancouver, Canada
April 05 Redmond, WA
ABOUT CODY CARNES: Cody Carnes is a worship leader and songwriter whose passion is to create a meeting place for God and people with music. He spends most of his time traveling and leading worship with his wife Kari Jobe Carnes. The couple have co-written numerous songs together including "Closer To Your Heart," "The Garden" and "Lover Of My Soul" from her album The Garden and "Let The Heavens Open" from her album Majestic. He also wrote "The Cross Has The Final Word" - a hopeful, declarative anthem about the overcoming power of Jesus' name. His debut album, The Darker The Night / The Brighter The Morning released September 2017 with Capitol Christian Music Group.
Carnes resides in Nashville, Tennessee with his wife and their toddler boy Canyon and newborn son Kingston.
###
For more info on Cody Carnes, visit the JFH Artists Database.