Carolyn Arends Celebrates the Release of RECOGNITION with November 20 Free Livestream Concert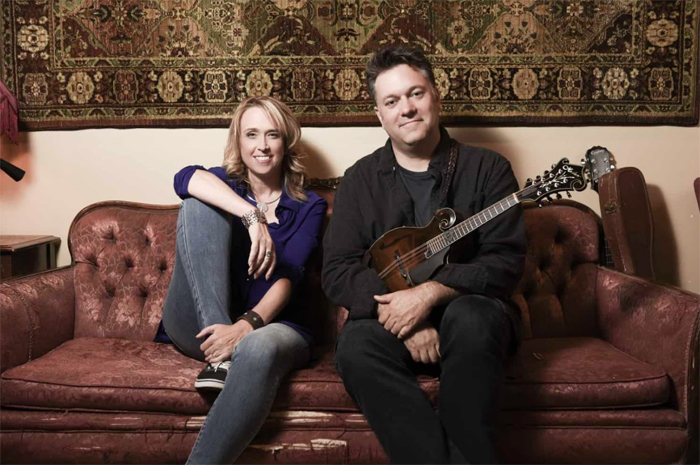 NEWS SOURCE: 2B Records
November 16, 2021
2B Records | Vancouver, BC | Seattle, WA ... Carolyn Arends is celebrating the full streaming release of her RECOGNITION project with a free, interactive live-stream concert on Facebook, Saturday, November 20th at 6pm PT/9pm ET.
Several advance singles from the album have already struck a chord, including "Becoming Human," "To Cry for You," and "Without Music" (featuring Amy Grant.) Continuing in the emotional vein, the current single, "Let Love Lead You Home," features an equally poignant lyric.
"Timing is everything," notes Arends. "We had already scheduled 'Let Love Lead You Home' as the next single when I suddenly lost a beloved uncle. It astonishes me now that it pretty much serves as a play-by-play of the last few days of my uncle's life. I had written the song based on a poem by my friend, Laura Funk, who had beautifully described her holy work as a hospice chaplain. So we've got a case of art imitating life to create the song, and now, life imitating art in the timing of its release."
On Saturday, Arends and her long-time duo partner Spencer Capier will perform "Let Love Lead You Home" and many of the other songs from RECOGNITION in a free live-stream concert from Arends's living room. "We've been deeply missing the opportunity to play live music throughout the pandemic," admits Arends. "But the upside of a live stream is that we can connect with folks around the world. We can't wait!"
Find the live stream on Arends Facebook Page.
Watch the LET LOVE LEAD YOU HOME video.
ABOUT CAROLYN ARENDS
"One of the most affecting communicators in any genre." – Billboard Magazine
Carolyn Arends has released 14 albums and is the author of 3 critically-acclaimed books. 15 of Arends' songs have become top 10 radio singles on the Canadian pop and US Christian charts. Arends has earned 2 Dove Awards, 3 Juno Nominations, and was recognized as the West Coast Music Awards' Songwriter of the Year. Her prose has been recognized by The Word Guild, The Evangelical Press Association and The Canadian Church Press Awards.
In 2020, Arends's song SEIZE THE DAY was inducted into the Canadian Gospel Music Hall of Fame.
Carolyn is celebrating the release of RECOGNITION (an album of twelve new rootsy and melodic originals) and IN THE MORNING (an acoustic worship EP).
In addition to her busy touring and speaking schedule, Carolyn serves as the director of education for Renovaré, a far-reaching organization that encourages and nurtures personal and spiritual renewal. She has also been a regular columnist for Christianity Today and Faith Today, and has served as an adjunct professor at a number of universities. She lives in Surrey, BC with her husband, Mark, and their young adult children Benjamin and Bethany. www.carolynarends.com
###
For more info on Carolyn Arends, visit the JFH Artists Database.